Flowerbeds from perennial plants with your own hands: how to decorate the site beautifully
How to make perennial flower beds / Photo: Pinterest, Collage: Today
A bright, elegant, spectacular flowerbed in a summer cottage can bring no less useful than a garden bed
. After all, a person is not fed up with bread and vegetables alone. Aesthetic pleasure that pleases the eye and improves mood is expensive.
And so that you have a flower garden from spring to late autumn, moreover, for more than one year, it is important to correctly compose it. How to make flower beds from perennial flowers, which plants are better to choose, how to compose a composition, find out in our article.
How to make flower beds from perennials: life hacks
Life hack 1. Where to break
How to choose a place for a flower bed / Photo: pinterest
The flowerbed involves decorating the garden, and therefore you should not place it at the far end of the site or hide it in the shade of trees and buildings. It is best to break a perennial flower bed in the most visible and honorable place
, for example, closer to the entrance to the house or next to the recreation area. Multi-level flower beds are best placed against the walls of a house or fence.
Life hack 2. How to compose
How to combine plants with each other / Photo: pinterest
Tall plants should be planted separately and in the center of the flower bed
, and smaller ones are best grouped together in several instances. So that bald patches and gaps are not visible in the flower garden, the plants are planted closer to each other.
Life hack 3. Color combination
How to choose colors in a flower bed / Photo: pinterest
In order for the flowering of the flower bed to be continuous during the warm season, you need to find out characteristics of each plant
, the time of its flowering, as well as the compatibility of representatives of the flora. It is also useful to study the possible colors of all neighbors so that the flower bed looks bright and varied.
Life hack 4. Soil preparation
How to properly prepare the soil for a flower bed / Photo: pinterest
You also need to choose plants according to their similar needs for light, moisture, and most importantly – soil composition
. Such a neighborhood will greatly facilitate the care of the flower bed. On the site, remove weeds and reanimate the soil by diluting clay soil with sand, and light soil with clay soil or concrete. Add compost and loosen the soil with a pitchfork. Add the necessary fertilizers and you can plant seedlings.
Life hack 5. What to plant
What plants to plant / Photo: pinterest
tall plants
good to use for the background or the center of the composition. These can be roses, astilbe, lilies, asters, clarikia, peonies, black cohosh, Hassler's cleoma, delphinium, ornamental onions, phloxes, gelenium, Russelovsky zopnik, multi-leaved lupine, clematis, hosta, hydrangea, rudbeckia, spiked liatris, poppy, meadow bells , ratibida columnar, echinacea, daylily, etc.

What plants to plant / Photo: pinterest

medium-sized perennials
good addition to the flower bed. These include: tulips, anemone, irises, fragrant rue, dyeing navel, aquilegia, beautiful small-flowered, mountain cornflower, hybrid catnip, magnificent dicentra, oak sage, gravel, yarrow ptarmika, geyhera, bergenia, narrow lavender, primula, fern, evening primrose quadrangular, etc.

What plants to plant / Photo: pinterest

ground cover plants
Great for edging flower beds and filling in gaps. You can plant: Byzantine chistets, acena, small periwinkle, creeping tenacious, Renard's geranium, obrieta, Carpathian bell, carnation-grass, lobularia, spring umbilical, waldsteinia, lungwort, small periwinkle, veronica, etc.

What plants to plant / Photo: pinterest
Earlier we talked about how to build garden arches: TOP-12 design options with photos.
Source: Segodnya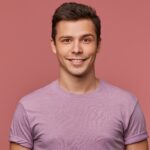 I am a journalist with more than 7 years of experience in the news industry. I have written for various publications, including The Wall Street Journal and Financial Times. My work has included reporting on global events such as the European debt crisis and the Olympics. I also manage principal photography for video content for websites and social media platforms.