Flower hacks: see how to make beauty out of junk in your backyard
How to make original flower beds / Photo: Pinterest, Collage: Today
Do not rush to get rid of trash – give him a second life, and he, in turn, will shelter flowers, enliven the decor in your dacha or in the front garden near the house and give a pleasant mood. We have collected some interesting ideas on how to make plant beds from things that you no longer need and were preparing for a landfill.
How to make flower beds with your own hands: life hacks
Life hack 1. A garden in a suitcase
Original flower beds / Photo: Pinterest
An old leaky suitcase will still serve stand for mini gardenuntil it rots completely, but it will not be soon. Do not forget to pour drainage at the bottom, then a layer of soil and plant flowers – the flower bed is ready.
Life hack 2. Umbrella changed qualifications
Original flower beds / Photo: Pinterest
And now it will protect you not from the rain, but from the boring landscape. And now the water will be on it pour from the back. Turn over, fill with earth, plant flowers and stick in a prominent place outside the window.
Life hack 3. A piano in the bushes will sound differently
Original flower beds / Photo: Pinterest
More precisely, it will not sound, but sparkle with new colors. If the old instrument has already played its part, give it a chance to serve beauty in a different role. Now his role is meadow sonatas and flower fugues.
Lifehack 4. A Midsummer Night's Dream
Original flower beds / Photo: Pinterest
Or insomnia for the flower dreamer. It is this name that asks for a frame for this composition at their summer cottage. So that the bed does not grow into loose soil, its legs can be placed in flower pots – so they will successfully fit into the overall decor.
Life hack 5. The next stop is a flower meadow
Original flower beds / Photo: Pinterest
This retro car has served its time on the roads, but it will still come in handy in the garden. Technology is capable of successfully fit into nature and in contrast to emphasize its beauty and originality.
Earlier we talked about how to build garden arches: TOP-12 design options with photos.
Source: Segodnya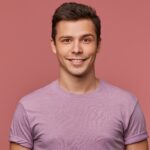 I am a journalist with more than 7 years of experience in the news industry. I have written for various publications, including The Wall Street Journal and Financial Times. My work has included reporting on global events such as the European debt crisis and the Olympics. I also manage principal photography for video content for websites and social media platforms.