If you want a wish to come true, it is best to make it on the new moon, which will take place on the 6th in October.
Lunar calendar for October / Photo: Collage: Today
The influence of the Moon is very serious, even if we do not feel it, its phases affect our mood, feelings, emotions and actions in different ways. Some people are more dependent on the Earth's satellite, while others do not even notice lunar phase change
and other astronomical phenomena.
On which days of October it is useful to be active, when no serious action can be taken, and when it is possible and even necessary to make wishes, find out in our article.
Such important phases of the moon as new moon, full moon, days of the first and last quarter, as well as solar and lunar eclipses are the time of increased interactions between the sun and the moon
between themselves. According to astrologers, the periods when the moon is in different phases should also be used for different purposes.
According to the lunar calendar, October 2021 begins and ends with the waning moon phase.
New Moon and Full Moon in October-2021
New moon
in October 2021 there will be 6th at 14 hours 6 minutes
according to Kiev time. It will be held under the sign of Libra, which contribute to the mood for peace, regularity and harmony. The likelihood of conflicts is reduced. People make compromises much easier. Mutual understanding improves.
Do not rush to act in the first days of the new moon – this time is more suitable for making wishes, plans and dreams. Also, the new moon period is well suited for analyzing the past, learning lessons, forgiving old grievances and preparing for serious endeavors.
Full moon
in the middle of autumn will be held October 20, at 17 hours 57 minutes
… It will pass under the sign of Aries, which provokes conflicts, emotional clarification of relationships, rudeness and harshness.
Usually, during the full moon and a few days after it, people are not always able to make the right decisions and can make mistakes.
Favorable and unfavorable lunar days in October-2021
During the new moon, people, through their thoughts and actions, are able to influence their destiny. At this time, they quarrel less, understand others better and tolerate illness more easily. On the new moon, a new stage in life begins. And how we conduct it will reflect on our future. In addition to the new moon, there are also auspicious days for planning. October 1, 3, 4, 7, 17, 18, 21, 22, 23, 27, 30, 31.
Suitable days in October 2021 for active and decisive action that bring results are October 8, 10, 15, 19, 25, 26.
During this period, energy, strength appears, everything conceived can be fulfilled. At this time, you can open companies, sign contracts, make deposits. But planning new things is not worth it.
However, in October there are still days on which, according to the lunar calendar, thoughtfulness and caution should be shown: October 2, 5, 9, 11, 12, 13, 14, 20, 24, 28, 29.
On such days, it is advisable not to succumb to temptations and provocations, to avoid scandals and quarrels, aggression and violence.
Watch the video horoscope for 2021:
We have previously published the 2021 eclipse calendar: exact dates and impact on people.
.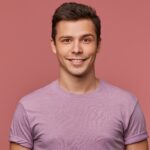 As an entertainment author with over 7 years of experience, I bring a diverse background to my writing. I have a proven track record in the journalism industry. My expertise extends beyond writing, as I have experience producing video content for websites and social media platforms, offering a well-rounded perspective on the entertainment world