The politician dedicated the weekend to her family and told how they spent Sunday
Tymoshenko had a good weekend. Collage "Today"
Batkivshchyna leader Yulia Tymoshenko showed a family photo with her daughter Yevgenia and granddaughter Eva from their trip to the theater. She posted it on her Facebook page.
According to geolocation, they visited the Kiev National Academic Operetta Theater.
"Theater girls or family to The Addams Family. The perfect end to the weekend."– she wrote.
People's Deputy of Ukraine of 2-9 convocations of the Verkhovna Rada, twice was the Prime Minister of Ukraine (2005, 2007-2010). She participated in the presidential elections in Ukraine three times (2010, 2014, 2019). Chairman of the Batkivshchyna party.
On October 11, 2011, the Pechersk District Court of Kiev sentenced Tymoshenko to 7 years in prison for abuse of power during the signing of gas contracts with Russia in 2009.
From August 5, 2011 to February 22, 2014 she was serving a sentence. Later, the Supreme Court of Ukraine closed the criminal case due to the lack of corpus delicti, as a result of which the European Court of Human Rights recognized the punishment as politically motivated.
Recall that Timoshenko's daughter Yevgenia gave birth to a girl at the age of 36 in 2016. Then Evgenia hid her pregnancy to the last and only once in nine months went out to people. Yulia Tymoshenko herself became a grandmother at 56 years old.
As we already wrote, recently the Verkhovna Rada adopted a law on oligarchs, but at the same time the deputies managed to make mistakes. Yulia Tymoshenko believes that the Constitutional Court will overturn the law on oligarchs.
.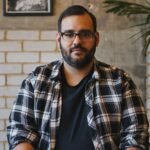 I am an author at Global happenings and I mostly cover automobile news. In my time working in the automotive industry, I have developed a keen interest in the latest developments and trends. My writing skills have also allowed me to share my knowledge with others through articles and blog posts.