Isaac Herzog will take part in events dedicated to the 80th anniversary of the tragedy in Babi Yar
The President of Israel will take part in the official commemoration of the victims of Babi Yar / Collage "Today"
Israeli President Isaac Herzog, who took office in July 2021, will make his first state visit to Ukraine. The visit will take place on October 5-7, 2021. It takes place at the invitation of the President of Ukraine Volodymyr Zelensky.
This was reported by the press service of the Israeli Embassy in Ukraine.
Visit program
It is reported that during a state visit to Ukraine
President Herzog will speak at the official events dedicated to the 80th anniversary of the tragedy in Babi Yar;
Together with Ukrainian President Volodymyr Zelenskyy and German President Frank-Walter Steinmeier, he will take part in the opening of the Kiev Holocaust Memorial Center at Babi Yar;
Lay a wreath at the Tomb of the Unknown Soldier in Kiev;
Will meet with President Volodymyr Zelenskyy and Prime Minister Denis Shmygal;
Will speak to the deputies of the Verkhovna Rada;
Will meet with representatives of the Ukrainian Jewish community.
Need to speak
"We need to keep talking about this terrible event and learning its lessons. The Holocaust Memorial Center at Babi Yar is an important place for preserving this painful memory and for the statements that we must continue to make together: never again. The only way to build a present and a future in which crimes against humanity will not find support – it is to study the past, including the Holocaust and the persecution of the Jewish people, in the spirit of the commandment "and you will tell your son and daughter."
Commemorative events
We reported that new sculptures were installed in Babi Yar in Kiev, which caused an ambiguous reaction from city residents.
On September 29, President of Ukraine Volodymyr Zelensky paid tribute to the memory of the victims of the Babi Yar tragedy and announced that on this day, a national lesson dedicated to the tragedy will be held in all Ukrainian schools.
We will also remind that Zelensky recalled the creepy announcements in which Jews were invited to be shot.
.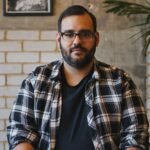 I am an author at Global happenings and I mostly cover automobile news. In my time working in the automotive industry, I have developed a keen interest in the latest developments and trends. My writing skills have also allowed me to share my knowledge with others through articles and blog posts.