Fragrant spice will help to quickly remove the bugs in the kitchen.
How to use bay leaf against insects / Photo: Unsplash
Earlier we gave simple and effective tips on how to get rid of food moths. But these fluttering moths are far from the only human enemy that destroys food supplies
in the kitchen.
Often in cereals, flour, dried fruits, cookies and other products, small voracious bugs and midges
. The appearance of insects does not always depend on the conditions of home storage of products. You can buy a product that is already infested with parasites – larvae or adult insects.
If you find this problem, you need to urgently take action
, otherwise bugs and midges will quickly breed throughout the kitchen and infect your supplies. But for this it is not necessary to use poisons and chemicals. An ordinary bay leaf will help you.
How to deal with insects in the kitchen: life hacks
Inspect inventory in kitchen drawers and shelves and remove any affected food. They'll have to throw away with packaging
.
The remaining products that have not been contaminated, handle in a special way
: bake flour and cereals for an hour in a hot oven or freeze in the refrigerator.
Wash thoroughly
food containers, containers and shelves in the cabinet, especially in the corners. Also wipe everything with a solution of laundry soap or vinegar. Then dry.

Thoroughly wash the shelves and containers / Photo: pinterest

Post in cabinets and shelves
sprigs of bay leaf, the smell of which repels insect pests. This leaf contains the substance cineole, which gives off a strong aroma.

Place bay leaves in food storage areas / Photo: unsplash

Also, for greater efficiency, place one bay leaf at a time. in each container
with cereals and flour.

Place a bay leaf in a container / Photo: unsplash

Do not forget that you will need frequent food contamination prevention
. Store all bulk products in hermetically sealed glass or plastic containers. And also pre-freeze and calcine food. And keep your closet shelves clean at all times.
We previously covered how to use baking powder to clean your kitchen. They also gave recommendations on how to deal with household dust collectors.
Source: Segodnya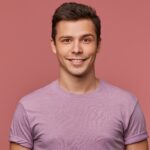 As an entertainment author with over 7 years of experience, I bring a diverse background to my writing. I have a proven track record in the journalism industry. My expertise extends beyond writing, as I have experience producing video content for websites and social media platforms, offering a well-rounded perspective on the entertainment world