In order for your sleeping bag to last longer, it is important to properly care for it.
How to wash and store your sleeping bag / Photo: Unsplash, Collage: Today
After travel and active use in nature sleeping bag
it's time to put it in order and prepare in advance for new adventures. How to wash and store a sleeping bag so that it lasts as long as possible, find out in our article.
Do not rush to wash your sleeping bag every time after a short trip. Sometimes it's good enough ventilate and dry the thing
. But from too frequent washing, the sleeping bag loses its quality and warming properties, since the filler goes astray and holds air worse each time.
The sleeping bag will last longer if it is properly stored and cleaned / Photo: pinterest
After drying, carefully fold and loosely roll up your sleeping bag
. Pack it in a well-ventilated cotton or mesh bag. It is important to store the sleeping bag in a cool and dry place.
Rules for storing a sleeping bag at home / Photo: pixabay
In no case do not compress or ram the sleeping bag
in his travel bag. So it takes up less space, but it deteriorates faster. If you keep the sleeping bag in a compressed state inside the cover for a long time, then the thermal insulation will lose its elasticity and lifting ability.
How to wash a sleeping bag: life hacks
In the washing machine
. The main thing is to follow the instructions indicated for each specific sleeping bag model. To wash a down sleeping bag, it is better to use a large-capacity washing machine, preferably front-loading. This will ensure a more thorough rinsing of the item. Turn on the delicate washing mode at minimum speed with a temperature of no more than 30 ° C. Use special cleaners. Unzip the zipper completely to prevent the slider from getting caught. Run the rinse cycle at least two times to completely remove all cleaning agents.

How to wash a sleeping bag in a typewriter / Photo: pinterest

Manually
. Like any other dimensional thing, the sleeping bag can be washed by hand in the bath. Immerse the sleeping bag in warm water and apply detergent all over. Thoroughly scrub the most soiled areas with a brush. Leave the sleeping bag to soak for 30-60 minutes. Drain the tub and squeeze out the remaining water. However, keep in mind that you can wash it, but it will not be easy to wring it out qualitatively, because the sleeping bag, as a rule, takes on a lot of water, becomes heavy, and sometimes even unbearable. Therefore, you can wash the thing with your hands, but wring it out in a washing machine, after running a couple of rinse cycles.
Dry cleaning
. The easiest and most guaranteed way to clean a sleeping bag is to give it to specialists.
Earlier we talked about how to keep the color of things when washing: simple ways. They also shared tips on how to straighten the downed fluff if the down jacket was washed.
Source: Segodnya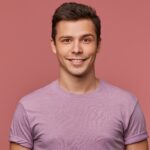 As an entertainment author with over 7 years of experience, I bring a diverse background to my writing. I have a proven track record in the journalism industry. My expertise extends beyond writing, as I have experience producing video content for websites and social media platforms, offering a well-rounded perspective on the entertainment world