Find Mattia's shoes. Brunella is also sought
The shoes of Mattia Luconi, the 8-year-old boy who is missing after the wave of bad weather that hit the Senigalli area on the evening of September 15, were found. This is a pair of tennis shoes, yesterday the mud had returned the baby's backpack, found about 8 km away from where it was torn from the mother's arms in the territory of Castelleone di Suasa and swept away by a wave of water and mud. This morning the searches with divers and molecular dogs were concentrated in a bend of the Nevola stream, where there is a bottleneck, then moved further downstream.
Both Mattia, 8, and Brunella Chiù, 56, are missing. she the woman had been sucked in while she was near the house near Barbara. Yesterday Mattia's backpack was found, about 8 kilometers away from the point where the child had disappeared, a fact that however would not be particularly indicative of the place where the child may have ended up.
The operations are attended by Mattia's father and maternal uncles. Yesterday at that point, in the same area where the car of the mother had been rescued, which survived the flood, the molecular dogs had started to 'aim' and one had even tried to jump into the water. These are molecular dogs trained in Switzerland and San Marino, capable of identifying people in any condition. Following the dogs' 'directions', the divers dived to patrol the' touch 'loop. In the same area, firefighters are at work who are removing tree trunks with excavators.
ANSA agency
Bad weather: Procura Ancona, lack of alert from the Region to the Municipalities – Chronicle
The child snatched from his mother's arms on the night of the flood. The Region in 2016: "Work on Misa necessary". Today Curcio in the Marche. Mattia's father: "I want to believe that he is alive". The Pope: God give strength to the community of the Marche. Abi: immediate suspension of mortgages in the affected areas (ANSA)
Source: Ansa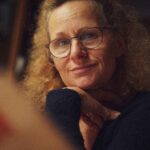 I am an author and journalist with a focus on market news. I have worked for a global news website for the past two years, writing articles on a range of topics relating to the stock market. My work has been published in international publications and I have delivered talks at both academic institutions and business conferences around the world.