The procession of Non una di Meno left from Piazza della Repubblica in Rome and will arrive in Piazza San Giovanni, crossing the Esquiline district. At the head of the procession the truck of the "Revolt" and the banner of the activists 'no more wars on our bodies'. To open the event, the performance of theater-dance group Our Voice. Then the performance of the Iranian girls and boys who, with the help of the demonstrators called together by a whistle, untied the ropes with which they had intertwined. So with the cry 'woman life freedom' they officially started the transfeminist procession.
Many girls have pink handkerchiefs around their necks and glitter on their faces, as well as many men who have taken to the streets to say no, together, to the wave of crimes and violence. Many banners: 'Sisterhood our struggle' reads one of the most conspicuous, but there is also 'Free women free relationships' of Women on the Net against violence, 'Stop bombing Kobane' and the Assembly of Communist Women . There is no shortage of ironic signs, such as 'Life begins after coffee with all due respect to anti-abortionists' but also slogans such as 'Safe roads are made by the women who cross them'.
Italian arrested at Istanbul demonstration for women – World
The complaint of an association of activists. She was participating in yesterday's demonstration, banned by the prefecture, to celebrate the International Day for the Elimination of Violence against Women.
Source: Ansa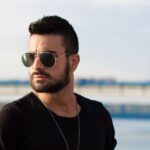 I work as a news website author and mostly cover the opinion section. I have been writing since I was a teenager, and have always enjoyed telling stories. I studied journalism at university and loved every minute of it. After graduating, I decided to move to London and take up a position with a Global Happenings. It has been an incredible experience, learning about all sorts of different cultures and meeting some amazing people. My goal is to continue learning and growing in my career so that I can provide readers with the best possible content.