A good two months before the House of Representatives election, Red-Red-Green decided to remain undecided on the matter of "expropriate Deutsche Wohnen & Co." and not to give the Berliners a voting recommendation.
It was foreseeable that the governing parties could not agree on a line in their "argumentation" on the referendum: the left actively supports the plans of the expropriation initiative, the SPD is against it, the Greens only find the whole thing good under certain circumstances.
The differences also become clear in the official announcement drawn up by the Senate: The transfer of "more than 226,000 apartments from private property to public property" can only be achieved through a "politically and legally controversial socialization law", would have "far-reaching significance" and "would be legal New territory, "it says.
And further: "The details require extensive debates and extensive research." In other words: It is completely unclear whether and how the referendum can be implemented. At least one could agree: Berlin should know that the Senate doesn't know either.
With its letter, the government makes it clear that even if the property is successful, the path to expropriation is at least as long as the rents in Berlin are high. On the one hand, there are the legal concerns – greetings from the rent cover!
On the other hand, the referendum does not have a specific draft law and is therefore not legally binding – Tegel waves at this point! The House of Representatives would be responsible for enacting a socialization law. The probability that there will be more supporters than opponents after the election is rather low.
And still: The vote is worth it! When, if not now? The housing market is more tense than ever. The fact that 350,000 Berliners have made the referendum possible is already an announcement. If successful, the pressure would be even greater.
On politics, but also on profit-oriented property owners: those who fear the specter of "expropriation" most of all. Every vote for the referendum is a signal to them: Housing must not degenerate into a luxury good, Berlin must not be sold out.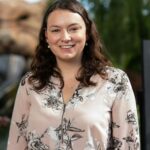 I am a technology author with 8 years of experience in journalism. My writing covers the latest technology advancements and trends, drawing on my expertise in news journalism and social media platforms. I have contributed to major media outlets such as The New York Times, The Wall Street Journal, and Reuters.