The thousands of faithful who will attend the funeral of Benedict XVI in St. Peter's Square arrived at dawn, and perhaps even earlier.
At 6.30 the queue arriving from the Porta Sant'Anna side was already very long. The area around the Vatican is all cordoned off up to the end of Via della Conciliazione and to access the gates, where there are security checkpoints, you have to make long detours. In fact, via della Conciliazione cannot be crossed even on foot. The deployment of the security forces and the vehicles of the fire brigade and the police that can be seen in the nearby squares is great.
ANSA Agency
Ratzinger's funeral, timing and attendance – Politics
From Mattarella to the crowned heads, who will be at the funeral. In addition to cardinals and bishops, 3,700 priests (ANSA)
Source: Ansa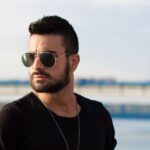 I work as a news website author and mostly cover the opinion section. I have been writing since I was a teenager, and have always enjoyed telling stories. I studied journalism at university and loved every minute of it. After graduating, I decided to move to London and take up a position with a Global Happenings. It has been an incredible experience, learning about all sorts of different cultures and meeting some amazing people. My goal is to continue learning and growing in my career so that I can provide readers with the best possible content.