"The Italian school has teachers and managers of absolute value and who do an excellent job with modest salaries. We do not generalize extemporaneous judgments. We work together to improve our school system even more, starting with enhancing the role of teachers". The Minister of Education and Merit, Giuseppe Valditara, clearly takes a position commenting on the open letter written by a Finnish family on the Italian school, a letter of strong criticism.
After just two months the family, husband wife and four children, packed up and decided to leave Syracuse to move to Spain. Elin Mattsson, a 42-year-old Finnish painter, explained to a local online newspaper that she would like a better education system for her children than the one she has found on the island. She and her husband, who works remotely for an IT company, had decided to settle in Syracuse to enjoy the climate and the beauty of the places.
The decision to say goodbye to Trinacria came because of the school, which the woman considers unsatisfactory. "They scream, use the whistle and bang on the table, my 6-year-old son told me – he writes in the letter – And the 14-year-old told me that he knows English better than the teacher. We wanted to experience your fantastic climate and culture But things didn't go as planned." It took "just two months to realize that it wasn't worth it", writes Elin Mattsson who speaks of a "poor" school system, "noisy classes" and "contemptuous" teachers. And then she gets angry with the immobilism. "The day passes in the same chair from morning to when you go home".
And again: "Teaching in kindergarten should come from play. Free play! Children should be children as long as possible, if you do that, you will achieve good results in school. In Finnish kindergartens, children go out every morning between 9 and 11, they can play freely. They have toy cars, climbing objects, sandboxes. In Finland, children aged 7 to 12 go to school by themselves, ride their bikes or walk if they live more than 5 kilometers from the school they can go by taxi or the school bus. They have lunch at school, then they go home on their own when the school day is over" continues Elin Mattsson. And she adds: "Why shouldn't all children have the best conditions for learning? Why don't you realize the benefits of fresh air? Hello Syracuse". The Finnish family assures that she will return to Sicily for the holidays. "We will visit Sicily like normal tourists – says Elin Mattsson – Sicily is a fantastic place, with nice people, good food, sun, when they are not delving into and attending schools".
The mother launches an appeal for more money to be invested in Italy's future. In the South, the big problem is early school leaving which in Sicily reaches 21%, in Finland it stops at 7%. To answer the Finnish painter is, among others, also an Italian teacher, Nicoletta Tancredi, who teaches Latin and Greek in high school in Salerno. "In the Italian school, the one you ran away from – she writes in her blog – I work there. So does my husband. And sometimes I would like to escape too. And he too. Then I stay there. And we stay there. Fighting against the windmills. Until patience abandons us. And I tell you: you're right! Italian reforms have not taken education into account for years. They do not put the learner at the centre. Too much time has not been invested in renovating the structures".
Valditara: 'Prof tutor is coming for the good and the 'difficult"
ANSA Agency
Finnish family leaves Syracuse, schools not up to par – Sicily
"Child complains, screams in class and no breaks during lessons" (ANSA)
Source: Ansa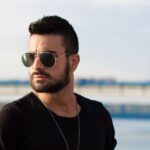 I work as a news website author and mostly cover the opinion section. I have been writing since I was a teenager, and have always enjoyed telling stories. I studied journalism at university and loved every minute of it. After graduating, I decided to move to London and take up a position with a Global Happenings. It has been an incredible experience, learning about all sorts of different cultures and meeting some amazing people. My goal is to continue learning and growing in my career so that I can provide readers with the best possible content.