The hunt for possible secret bunkers of the boss Matteo Messia Denaro continues in Campobello di Mazara, who had chosen the town of Trapani as his refuge for at least three years. The carabinieri, through the use of georadar, are sounding several houses in the town including those of Antonio Luppino, son of Giovanni, the unsuspected who, last Monday, accompanied the mafia boss by car to the clinic where both were later arrested.
The Giulietta used by the mafia boss for his travels and found by the police was hidden in an open area used as a parking lot owned by Luppino. The boss's driver's son, already heard by the investigators, would not be under investigation.
And the owner of the Palermo dealership from which Matteo Messina Denaro bought the Giulietta a year ago was heard by the investigators. The dealer, having seen the photos of the mafia boss in the media and recognized the buyer's face, confirmed that the car was personally purchased by the godfather. The vehicle, whose documents were found in Messina Denaro's last house in Campobello di Mazara, was registered to the mother of Andrea Bonafede, the surveyor who lent his identity to the boss.
ANSA. it
"I'm Messina Denaro", taken from Ros the fugitive – Specials
The fugitive, after 30 years on the run, was arrested inside the La Maddalena private clinic in Palermo, where he had been undergoing treatment for over a year. Found the hideout, he is in Campobello di Mazara in the Trapani area. Palermo prosecutor De Lucia: 'Last massacre captured'. The flanker arrested with him is an olive merchant. Sentenced to life imprisonment for dozens of murders, including that of little Giuseppe Di Matteo, for the 1992 massacres that cost the lives of judges Falcone and Borsellino, and for the 1993 attacks in Milan, Florence and Rome. The boss's billionaire business © Ansa
Source: Ansa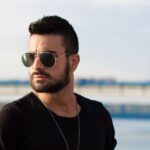 I work as a news website author and mostly cover the opinion section. I have been writing since I was a teenager, and have always enjoyed telling stories. I studied journalism at university and loved every minute of it. After graduating, I decided to move to London and take up a position with a Global Happenings. It has been an incredible experience, learning about all sorts of different cultures and meeting some amazing people. My goal is to continue learning and growing in my career so that I can provide readers with the best possible content.