Many have been waiting for this: After a two-year Corona break, the Green Week in Berlin returns this Friday. On the ten days of the fair, 300,000 visitors will do what they have always done: eat cheese snacks, pet the calves, sip schnapps. The more adventurous might try an insect burger or plant-based salmon.
And accompanying the fair, thousands will take to the streets again this Saturday and demonstrate for an agricultural turnaround.
So everything as usual? Are you kidding me? Are you serious when you say that. A lot has changed in the past two years. The corona lockdown has given the organic sector a boom, and the change of government has set new priorities in agricultural policy.
Agriculture Minister Cem Özdemir wants the organic share in agriculture and food to triple to 30 percent by 2030. Organic, seasonal, regional, that's his nutritional strategy. Less meat, more plants. And if meat, then from animals that had a better life and more space in the stable or exercise area.
You save on food, not on vacation
In surveys, the vast majority of Germans think that's a good thing. But reality looks different.
Because life has become so expensive, people save. Not on vacation, but with groceries. People buy special offers and no-name goods. And if organic, then from the discounter, not from the specialist trade.
However, the agricultural turnaround must not fail because of the wallet. Many farmers are willing to keep their animals better. But a new barn costs a seven-digit amount. It will take 15 years for it to be written off.
Animal keepers cannot hope for the market alone. Because it is unclear whether customers will follow suit and whether enough people will buy the higher quality products. And can change quickly.
But there is no alternative to the agricultural turnaround, for reasons of environmental protection and animal welfare. The restructuring of agriculture is a social task. The state has to help. But he does so half-heartedly: a billion euros in the budget is not enough to finance the restructuring of animal husbandry over the next four years. If you believe experts, four times as much is necessary.
If you subsidize sensible food production and regulate despicable attitudes seriously and harshly, then that would be a sustainable intervention that, regardless of consumption, can lead to factory farming being overcome.

Writes community member Broeckelhaus
And: It takes more courage for the planned animal husbandry labeling. Why should only supermarket customers and not also restaurant and canteen visitors know what they have on their plates? Maybe then they'll change their mind – and order curry instead of currywurst.
To home page
Source: Tagesspiegel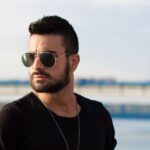 I work as a news website author and mostly cover the opinion section. I have been writing since I was a teenager, and have always enjoyed telling stories. I studied journalism at university and loved every minute of it. After graduating, I decided to move to London and take up a position with a Global Happenings. It has been an incredible experience, learning about all sorts of different cultures and meeting some amazing people. My goal is to continue learning and growing in my career so that I can provide readers with the best possible content.