Is Olaf Scholz a notorious procrastinator? Will Germany betray Ukraine? Is the West too afraid of Vladimir Putin's nuclear weapons? The arms supply debate is rhetorically high. The allegations against the hesitant range from leadership weakness to appeasement.
One question, however, is rarely asked: Can the impression conveyed with great force – that the West, and especially the German government, are doing too little to help Ukraine – make sense even though everyone knows that Germany is a major arms supplier ? Is the chancellor doing something right without even knowing why? A speculative change of perspective could be enlightening.
The starting point is clear. Ukraine needs Western weapons to defend itself against Russian aggression. The distinction between light and heavy weapons, armored personnel carriers and battle tanks is rather academic. From Moscow's point of view, NATO has long been a war party. The differentiation between western and other types of main battle tanks does not reduce the risk of escalation.
Ukraine must be put in a strong position militarily
But can Ukraine win the war with Western weapons? That depends on how the term "victory" is defined. Expelling the Russians from all occupied territories, court-martialling Putin and his henchmen and receiving reparations in the hundreds of billions is probably unrealistic. Neither martens nor cheetahs, neither cougars nor leopards will significantly increase the probability of victory in this sense.
There remains the need for negotiations – not today, not tomorrow, but perhaps the day after tomorrow. To do this, Ukraine must be placed in a strong military position. That means arms shipments, as much and as quickly as possible.
Nevertheless, Volodymyr Zelenskyy will probably have to cut back on those goals that include victory. On the one hand, it will honor its people for enduring hardship and suffering and its soldiers for their successes on the battlefield, but on the other hand, it will ask everyone to understand that not everything that has been suffered and fought for has been achieved. This will be painful.
Pointing the finger at Germany can relieve the burden
This is where the allegedly hesitant federal government comes into play. It could serve as a lightning rod for Selenskyj, along the lines of: We could have achieved more if more powerful weapons had been delivered more quickly. Especially from Germany. If he conveyed this credibly, an accomplice in the forced compromises would be found. Pointing the finger at Germany and the West could exonerate him and thus make it easier to find a negotiating formula.
It sounds subtle, even paradoxical, but the doubling of actual arms deliveries and the impression that arms deliveries are too hesitant could be the right strategy in the long term. Ukraine is being helped on the battlefield, while at the same time the government in Kyiv can relieve itself a little of the responsibility for possible setbacks and future compromises in the negotiations. This in turn would increase the acceptance of a possible negotiated solution.
It cannot be assumed that the Chancellor will allow such strategic considerations to flow into his arms supply policy. But maybe he's doing the right thing without knowing why. History is said to be quite cunning at times.
To home page
Source: Tagesspiegel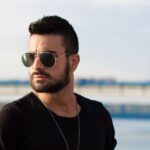 I work as a news website author and mostly cover the opinion section. I have been writing since I was a teenager, and have always enjoyed telling stories. I studied journalism at university and loved every minute of it. After graduating, I decided to move to London and take up a position with a Global Happenings. It has been an incredible experience, learning about all sorts of different cultures and meeting some amazing people. My goal is to continue learning and growing in my career so that I can provide readers with the best possible content.