After Brokstedt's knife attack: The state can and must prevent such cases in the future
The safer people feel, the more tolerant they can be. A humane asylum and migration policy can therefore only meet with social acceptance if it is linked to the principle that neither crimes nor offenders will be tolerated.
This is one of the reasons why the traffic light coalition had announced a return offensive. Because Social Democrats, Greens and Liberals know: Strict consistency in deportation is indispensable, especially for a country that is urgently dependent on immigration. Germany is urgently dependent on immigration.
The 33-year-old, stateless Palestinian Ibrahim A. killed two young people with a knife on the regional express between Kiel and Hamburg and injured others, some of them critically.
He had already applied for asylum in 2015, had been convicted of dangerous bodily harm several times and was still in custody six days before the knife attack. It's not just his crime that shocks him, but also the fact that he hadn't been expelled long ago.
Ibrahim A. was under subsidiary protection
But where to? No state feels responsible for stateless people. Since Palestine is not recognized as a state in Germany, deportations there – for example to the Gaza Strip, where Ibrahim A. was born – are very difficult to enforce.
In addition, Ibrahim A. was under subsidiary protection, which always applies when there is no right to asylum but there is a risk of serious damage in the country of origin.
Of course, such objections should not be accepted with a shrug of the shoulders, along the lines of: Well, then there is probably nothing that can be done. Instead, solutions must be sought so that asylum seekers who commit serious crimes can neither refer to their protection status nor assert a comprehensive ban on deportation.
The federal government is supporting the Palestinians in the Gaza Strip with amounts in the hundreds of millions. That could possibly be used as a lever to prevent people like Ibrahim A. from continuing to test the openness of Germans in the future. Anyone who wants humanity must not shy away from harshness.
To home page
Source: Tagesspiegel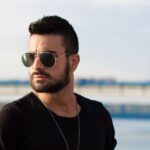 I work as a news website author and mostly cover the opinion section. I have been writing since I was a teenager, and have always enjoyed telling stories. I studied journalism at university and loved every minute of it. After graduating, I decided to move to London and take up a position with a Global Happenings. It has been an incredible experience, learning about all sorts of different cultures and meeting some amazing people. My goal is to continue learning and growing in my career so that I can provide readers with the best possible content.