Wrong time: Scholz made the right decision with his no to fighter jets
US President Joe Biden has answered the question of whether his country could soon also supply its own fighter jets to Ukraine with a resounding "no".
Does that mean that the Europeans should soon hand over fighter jets for Kyiv because the war is taking place on their doorstep anyway? This question should also be answered with "No".
The fact that it arises at all is due to the behavior of the EU states, which – once again – seems completely lacking in concept. While Chancellor Olaf Scholz categorically rules out the delivery of fighter jets, French President Emmanuel Macron leaves open whether he would be willing to take such a step.
In the past eleven months of the war, Scholz has repeatedly been accused of not adequately explaining his policy of supporting Ukraine.
Macron, meanwhile, makes another communication error: he occasionally makes statements that offer too much room for interpretation. That's how it was late last year when the host at the Élysée Palace brought up "security guarantees" for Russia in a possible post-war order. So it is again with Macron's comment that a possible delivery of fighter jets should not have an "escalating" effect. What line is the French president actually taking in the face of Russian aggression?
Should France actually make Rafale jets available in the near future, this would definitely be an escalation. As right as it was that Scholz recently paved the way for a cross-border delivery of Leopard tanks, the transfer of combat aircraft would be wrong at this point in time.
The heavy battle tanks are designed to help Ukraine defend itself against an expected Moscow spring offensive and regain Russian-held territory.
The jets, which are once again the subject of heated debate among Ukraine's western supporters, could of course also be used for self-defense. But they would also increase the risk of Ukrainian soldiers themselves increasingly targeting Russian territory.
To home page
Source: Tagesspiegel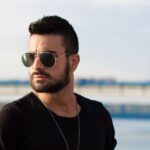 I work as a news website author and mostly cover the opinion section. I have been writing since I was a teenager, and have always enjoyed telling stories. I studied journalism at university and loved every minute of it. After graduating, I decided to move to London and take up a position with a Global Happenings. It has been an incredible experience, learning about all sorts of different cultures and meeting some amazing people. My goal is to continue learning and growing in my career so that I can provide readers with the best possible content.