The minister and the hospitals: Lauterbach's reform is necessary – but something is missing from the plan
When Karl Lauterbach gathered a small circle of experts under the impression of the corona crisis, which was only just abating, the Minister of Health knew what he was getting into. If you want to reform hospitals, it's better to plan it in small groups. Otherwise clinic operators, state governments and health insurance companies would have tried to assert their own interests.
And so Lauterbach only informed them when the basic outlines of the reform plan were complete. That's why Lauterbach is now wrestling with those who he didn't want to have there before.
That's difficult because regional politicians and professional associations are reluctant to say: Some departments in our local clinic are at best mediocre – closing them makes sense so that we can concentrate on certain interventions, maybe we'll even merge with another hospital right away.
Hannes Hein spoke to doctors, nurses and health politicians about Lauterbach's plans.
Lauterbach is right about this. In Germany there are too many clinics that argue about certain patients, in billing jargon: flat rates per case. These flat rates are often so scarce for cases in pediatric medicine that the hospitals pay extra and prefer to rely on lucrative hip joints: In Germany, 309 artificial hip joints were used for every 100,000 residents in 2017, in Denmark only 248.
It's good that Lauterbach wants to change that: Clinics should receive money because they are there, i.e. they provide potential help. And because they will then carry out fewer of the unnecessary interventions triggered by the flat rate per case, so the idea goes, the reform will not cost any extra money. Can that work?
When Denmark reformed its healthcare system 20 years ago, it did so with the baton of a strong state: the people were warned not to go to a rescue center for every little thing, and to this day it is often the family doctor who decides whether a visit to the clinic is necessary.
But the Danish government also paid the reform losers: Regions that closed old hospitals and built modern medical centers received money. Billions accompanied the demolition, which became the dawn of a digital, outpatient healthcare system.
Sure, Germany already has one of the most expensive healthcare systems in the world. For the reform phase, however, Lauterbach will have to step up.
To home page
Source: Tagesspiegel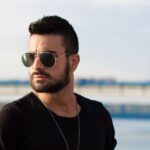 I work as a news website author and mostly cover the opinion section. I have been writing since I was a teenager, and have always enjoyed telling stories. I studied journalism at university and loved every minute of it. After graduating, I decided to move to London and take up a position with a Global Happenings. It has been an incredible experience, learning about all sorts of different cultures and meeting some amazing people. My goal is to continue learning and growing in my career so that I can provide readers with the best possible content.