The mask requirement falls – Corona remains: Why we only survive crises with expertise
On February 2, masks will no longer be compulsory on local public transport. It's not the long-awaited Freedom Day. Next corona waves can still threaten. The pandemic may be over. What remains is the disease Covid-19 and its consequences.
The desire for normality is as great as it is understandable. But after three years of the pandemic, the world is different. We will need years to work through the consequences of the corona crisis. Almost all of us were sick ourselves. Many have lost loved ones. Even more know people who suffer from long-term effects.
Ulrike Gote (Greens) has been the Berlin Senator for Health and Science since 2021. Before that, she was head of the department for youth, women, health and education in the city of Kassel from 2019 to 2021.
New news has long been dominating: war in Eastern Europe, energy crisis, fear of inflation – and all overlaid by the climate crisis. What have we learned from this?
Firstly, crises happen again and again. The omnipresent upheavals pose major challenges to individual, but also to social and structural resilience. Secondly, when we find ourselves in a particularly complex and hopeless situation, research can show us a way out. We can and must trust science. Without it, we put a lot at risk, not least our health. How are politicians reacting?
Health and care policy needs crisis instruments and people who use them. In Berlin we are building resilience bit by bit. When I took office, I found an administration that acted competently and with commitment. I am proud that we were able to build on this and further develop the pandemic management. We make evidence-informed decisions, with a systemic view and with deliberation. Acting according to the current state of science requires great flexibility in planning and implementation.
Useful mix of individual measures
In the last three years, supposed major strategies such as an uncontrolled epidemic or zero-Covid have failed. We won with driving on sight and a mix of individual measures that were applied in doses to the respective pandemic situation and worked together. We have asked a lot of people. Social distancing at the beginning, then vaccinations and wearing a mask until the end. The aim of politics was and is always to keep the restrictions on civil liberties as low as possible and only for as long as necessary.
Mistakes have been made when weighing up the need to protect so-called vulnerable groups from infection and to ensure health and nursing care and critical infrastructure. We learned from that.
Even now Corona is not history. For two reasons. Firstly, in the case of new virus variants, the state would have to take action again depending on the danger, contagiousness and immune protection of the population. Only in the last wave did we have to deal with a high level of staff shortages in addition to the infections – influenza, RSV and Corona led to a massive overload of the structures in the healthcare system. The danger stems less from the abundance of seriously ill patients and more from a lack of and overworked specialists.
Interaction of prevention, research, therapy
Second, long and post-Covid are new issues on the public health agenda. Berlin has the contact points for this. My administration wants to significantly improve both the medical and social structures that can cover the needs of those suffering from long and post-Covid. Evidence-informed structural development is our goal. And then there are the psychosocial and socio-political consequences of the pandemic, especially for children and young people.
Even if the pandemic is in the transition to endemic, it is important to be alert. The deadliest infectious diseases worldwide – such as tuberculosis, malaria and HIV – are endemic and require a functioning interaction of health promotion, prevention, research, counseling, therapy and rehabilitation. This will also apply to Corona. Similar to influenza, regular vaccination offers remain in the endemic corona repertoire.
The spread of pathogens from animals to humans is becoming more likely in the climate crisis and with declining biodiversity. Excellent research, such as that carried out in Berlin in university medicine and non-university institutes, is the answer that we as a state give to this challenge. Our density of research institutions, which is unique in Germany, has huge potential for solutions through science if we provide the necessary financial resources.
We need specialists for everything: researchers, doctors, nurses. Even more than system issues, the lack of skilled workers is currently proving to be the greatest weakness.
To home page
Source: Tagesspiegel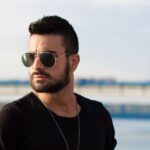 I work as a news website author and mostly cover the opinion section. I have been writing since I was a teenager, and have always enjoyed telling stories. I studied journalism at university and loved every minute of it. After graduating, I decided to move to London and take up a position with a Global Happenings. It has been an incredible experience, learning about all sorts of different cultures and meeting some amazing people. My goal is to continue learning and growing in my career so that I can provide readers with the best possible content.