Spain's gives in to Morocco's pressure: 'Sometimes you have to swallow toads'
The "reconciliation" between Spain and its southern neighbor Morocco is bought at a high price and drives a wedge between the EU partners: After an ice age, the Spanish Prime Minister Pedro Sanchez and his ministerial team are warmly welcomed in Rabat because Sanchez is advancing in the conflict over the disputed Western Sahara had swung surprisingly to Morocco's line for almost a year. The Moroccan prime minister enthuses about the "courage for historical realism".
Spain and Europe need Morocco to prevent refugees from sub-Saharan Africa and from their own country from crossing to Europe. Rabat plays this card mercilessly: The two Spanish enclaves in Spain, Ceuta and Melilla, are often used as leverage.
There, the Moroccan security forces have it in their hands to allow mass attacks on the border fence with Europe or not. As a reward for moving towards Morocco's line, 30 percent fewer refugees have arrived on the Canary Islands and 21 fewer on the mainland for about a year.
Spanish MEPs don't vote to condemn Morocco
But nothing more: Neither the inclusion of the Spanish enclaves in the EU customs union, which Madrid wanted, nor the demarcation of the territorial waters around the Canary Islands are addressed during this visit.
And the price that Spain is paying is high: Not only are Sanchez's coalition partners angry because they were not consulted when Spain's previously neutral position in the Western Sahara conflict was abandoned. Longtime Spanish energy supplier Algeria, which supports the Sahrawi independence movement, has suspended supplies.
And Spanish MEPs have recently had to bend back: When the EU Parliament passed a critical Morocco resolution for the first time in decades on January 19 because of the "continuous deterioration" of press freedom, the socialist Spanish MEPs abstained. "If necessary, you have to swallow toads," comments Socialist MP Juan Lopez Aguilar. After the revelations about criminal Moroccan influence on Brussels actors in the Morocco Gate, this is all the more bitter.
However, the new Spanish "appeasement" policy towards Morocco is also a problem for the EU: Other states, including France and Germany, still comply with international law and do not recognize Morocco's claim to Western Sahara as a "southern province" with possible autonomy on. That is why Morocco regularly breaks off cooperation, offended.
The ambassador was also withdrawn from Germany in May 2021. Shortly after taking office in January 2022, Foreign Minister Annalena Baerbock was able to calm things down by having the Morocco basic information on the Federal Foreign Office's website supplemented with the addition that Germany sees the Moroccan "autonomy plan" as an "important contribution" to a solution .
The question is how long France and Germany will be able to hold out. For Morocco will keep up the pressure – and it's feeling buoyant since the US under President Trump recognized Morocco's claim to the territory in return for Morocco's recognition of Israel.
Spain's prime minister has now given in to blackmail. The UK has thus driven a wedge into the EU. And can now play European countries against each other. The EU seems powerless against this robust foreign policy.
To home page
Source: Tagesspiegel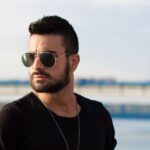 I work as a news website author and mostly cover the opinion section. I have been writing since I was a teenager, and have always enjoyed telling stories. I studied journalism at university and loved every minute of it. After graduating, I decided to move to London and take up a position with a Global Happenings. It has been an incredible experience, learning about all sorts of different cultures and meeting some amazing people. My goal is to continue learning and growing in my career so that I can provide readers with the best possible content.