Fighting racism: The traffic light has promised to enforce equal treatment – but when?
It was overdue: a situation report by the federal government on racism. And, recently released, it was – yes, the first. An "urgently needed sign," says anti-discrimination officer Ferda Ataman. That's right, because this is the only way to prove that combating racism is not secondary.
The report is alarming – only nobody at the traffic light seems to hear the alarm. 22 percent of the people in our society have experienced racism, and almost half of the population has already observed racist incidents.
Inquiries about racial discrimination have also been increasing in the Federal Anti-Discrimination Agency for years. In addition to individual incidents, it is often about structural racism.
Regulations and routines, administrative practices and procedures in authorities, schools, the judiciary or "racial profiling" by the police – occasional reasons for general unequal treatment. Not least among migrants, black people, people of color.
There is a catalog of demands from 100 associations
So it really is time for an anti-discrimination law. An example: Those affected by discrimination have so far had eight weeks to take action against disadvantages. But it is their right to enforce equal treatment – the fastest way is to reform the General Equal Treatment Act (AGG). Incidentally, this has not changed since it was introduced 16 years ago.
Around 100 associations against discrimination have drawn up a list of demands. After all, the traffic light promised a reform – nothing has happened so far. Not even where the state can set a good example, in offices, authorities, with the police.
Against this background, a federal participation law would also be important. One with a diversity strategy for the federal administration and companies with federal holdings.
That's the situation. Society needs a sign that something is finally changing here.
To home page
Source: Tagesspiegel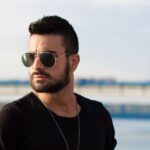 I work as a news website author and mostly cover the opinion section. I have been writing since I was a teenager, and have always enjoyed telling stories. I studied journalism at university and loved every minute of it. After graduating, I decided to move to London and take up a position with a Global Happenings. It has been an incredible experience, learning about all sorts of different cultures and meeting some amazing people. My goal is to continue learning and growing in my career so that I can provide readers with the best possible content.