Five allies fear it will weaken their defenses
Allied countries of the United States are asking President Joe Biden not to change nuclear policy and not to be the first to use nuclear weapons. Among the countries that do not want the United States to abandon the possibility of a first nuclear strike against Russia and China are Britain, France, Germany, Australia and Japan.
Allies fear that the United States will rethink its nuclear policy and move to the "single target" principle, which implies that Washington is using nuclear weapons solely for containment or in retaliation, sources say to the Financial Times. And this, in their opinion, "could undermine the containment strategy aimed at Russia and China."
"This could be a huge gift to China and Russia."An unnamed European official told the FT.
At the same time, the US position on the use of nuclear weapons has remained "deliberately vague" since the Cold War. She suggests that the United States can strike first, so allies in Europe and the Pacific feel protected under the American "nuclear umbrella."
US nuclear arsenal
The US nuclear arsenal is a collection of nuclear warheads in the US military. Submarine ballistic missiles (SLBMs) ​​form the core of the US strategic nuclear potential

.

The United States of America has developed nuclear weapons and is the only country to use them as actual weapons in the bombing of the Japanese cities of Hiroshima and Nagasaki in August 1945, during World War II.
Since 1945, the United States has produced 66,500 atomic bombs and nuclear warheads. This assessment was made by Hans Christensen, Director of the Nuclear Information Program at the Federation of American Scientists, and his colleague from the Natural Resources Defense Council, Robert Norris, in the 2009 Bulletin of The Atomic Scientists.
In two government laboratories – Los Alamos and Livermore. Lawrence – since 1945, a total of about 100 different types of nuclear charges and their modifications have been created.
At the end of September 2010, the Pentagon had approximately 5113 warheads, both already deployed on carriers, and in active reserve and in storage (this number does not include several hundred charges that have been removed from service and awaiting disposal)

.
We previously reported that the UN Secretary General said that humanity is very close to nuclear annihilation.
We also remind that "Today" conducted its own investigation and found out how Russia turns Crimea into a nuclear storageand what threatens the peninsula.
.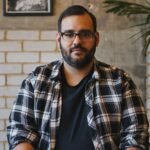 I am an author at Global happenings and I mostly cover automobile news. In my time working in the automotive industry, I have developed a keen interest in the latest developments and trends. My writing skills have also allowed me to share my knowledge with others through articles and blog posts.