Radutsky admitted checking COVID documents in local elections, OPORA reacted to his statement
The new mayor in Kharkiv will be elected on October 31 / Photo: AFP
OPORA announced the risk of disrupting the midterm elections because of the words of the head of the Verkhovna Rada Committee on National Health Mikhail Radutsky that the polling stations will not be allowed in without vaccination certificates or coronavirus tests.
Olga Aivazovskaya, the head of the board of the civil network, told about this, reports ZN.UA.
"As of now, such an initiative will lead to a disruption of the electoral process and turnout below 5%, especially given the fact that elections are held mainly in rural areas, and not in large cities, except for Kharkiv.", – said Aivazovskaya, demanding an explanation from the head of the Verkhovna Rada Committee.
Note that after some time, Mikhail Radutsky took back his words. He said that it was not about polling stations, but about public places.
Elections in Kharkiv-2021
Local elections in the city were held a year ago and Gennady Kernes was elected mayor, but in connection with his death in December, the Verkhovna Rada has appointed early elections for October 31. We told how the elections will be held in the red quarantine zone.
Initially, the parliament considered the holding of early elections for the mayor of Kharkiv in March or October 2021. According to the law, elections are scheduled no earlier than 60 days after the adoption of the relevant resolution by the Verkhovna Rada. After submitting all the necessary documents from the Kharkiv authorities, the people's deputies voted to hold the elections October 31, 2021 – the last Sunday of the month.
Polling stations in Kharkov will open on October 31 at 08:00. You can vote until 20:00.
To receive the bulletin, it is necessary to provide identification documents (a passport in the form of a booklet or ID-card, a military ID for military personnel, a temporary certificate of a citizen of Ukraine). The ballot paper includes a list of 10 candidates with surnames in alphabetical order and short information. Opposite one of the surnames in an empty box, you should put a "+" mark or any other. If the ballot paper was damaged, the voter has the right to replace it with a new one once. To do this, you need to contact a member of the commission at the site.
Also recall Komarovsky pointed to a dangerous moment in the election of the mayor of Kharkiv.
.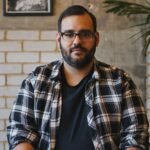 I am an author at Global happenings and I mostly cover automobile news. In my time working in the automotive industry, I have developed a keen interest in the latest developments and trends. My writing skills have also allowed me to share my knowledge with others through articles and blog posts.