The transfer of German fans who had stayed in the Continental hotel on the city's seafront has been underway since last night in Naples. Eintracht supporters are made to board the buses that will transport them to Salerno, Rome and Capodichino airport to then reach their respective destinations.
ANSA agency
Unleashed fans, Naples like a battlefield – Chronicle
The League: 'Pay Germany'. It is controversy: 'Piantedosi refer' (ANSA)
During the night, the forces of order, with a massive array of men and vehicles, blocked the access roads to the hotel entrances where the German fans are staying. In via Chiatamone, in particular, there had previously been a repulsed attempted assault. The area was flown over by a helicopter.
Source: Ansa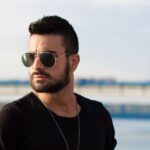 I work as a news website author and mostly cover the opinion section. I have been writing since I was a teenager, and have always enjoyed telling stories. I studied journalism at university and loved every minute of it. After graduating, I decided to move to London and take up a position with a Global Happenings. It has been an incredible experience, learning about all sorts of different cultures and meeting some amazing people. My goal is to continue learning and growing in my career so that I can provide readers with the best possible content.