Dogs should be chosen, taking into account not only the appearance, but also the characteristics of the breed. Bichons and Cavalier King Charles Spaniels, for example, will have a hard time being separated from their owners, Labradors and Jack Russells are good with children, and Huskies and Malamutes are poorly adapted to life in city apartments.
If you want to choose an original and not very popular breed, you should think about Papillons or Affenpinschers. GLOBAL HAPPENINGS has selected the top breeds that have a funny, but very cute appearance.
Lagotto romagnolo
These dogs are adapted for hunting and searching for truffles. Curly, active and playful dogs can have coats of various colors. Interestingly, their wool does not get wet at all, so Lagotto Romagnols were used to hunt water game.
Chinese Crested
There are two types of dogs of this breed – bald and fluffy. Bald dogs have hair only on the muzzle. These are loyal, obedient and active pets, a bit like little monkeys.
Papillon
Papillon ears are like butterfly wings. This breed is easy to train and listens well to commands.
Bergomasco
Dogs "with dreadlocks" were bred to Italy. Their coat is very thick and consists of a skin coat, undercoat and coarse curls. Bergamasco are very loyal and devoted dogs that adore their owners.
basset hound
Bassets have a long, elongated body – this allows the hunting breed to lure animals out of their holes. Bassets look somewhat sad and melancholic, but in fact they have a good and meek disposition.
Dandie Dinmont Terrier
Denty Dinmonts are known for their extravagant hairstyle, reminiscent of a royal wig. Active, playful and friendly dogs will become real favorites in the family.
Pomeranian
Pomeranians are real beauties. Tiny, fluffy, cute dogs look like toy foxes or cubs. This is a very popular breed.
English and French bulldogs
Strict-looking bulldogs have a funny and good disposition. They are calm, loyal and a bit lazy. This is the perfect companion and true friend.
Affenpinscher
These dogs are distinguished by independence, energy and even courage. They adapt well to conditions in urban apartments.
Neapolitan Mastiff
Mastiff is a real giant. He has a very massive muzzle with folds, a long tail and thick hair. If the mastiff is properly educated from childhood, he will grow up to be a calm good-natured man. But these dogs are prone to aggression if not handled.
GLOBAL HAPPENINGS used to talk about the most beautiful dog breeds.
Source: Obozrevatel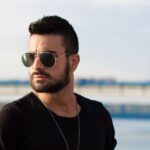 I work as a news website author and mostly cover the opinion section. I have been writing since I was a teenager, and have always enjoyed telling stories. I studied journalism at university and loved every minute of it. After graduating, I decided to move to London and take up a position with a Global Happenings. It has been an incredible experience, learning about all sorts of different cultures and meeting some amazing people. My goal is to continue learning and growing in my career so that I can provide readers with the best possible content.