From March 22, weather forecasters predict a sharp warming in Ukraine. Expected that The air temperature will rise to +19 degrees.
This was reported by Ukrainian weather forecasters Natalya Didenko, Igor Kibalchich and Stanislav Shchedrin. On the weekend, March 18 and 19, it will be a little cooler in Ukraine, however, small "pluses" are predicted during the day. The weather will determine the anticyclone, so it will be dry.
The next night the air temperature in the western regions of Ukraine will be -1 … -6 degrees. In the north -2…+2 degrees. It will be cloudy in the east, south and a large part of the center. +3…+5 degrees is expected here at night, in some places even up to +7 degrees.
During the day in Ukraine, on average, +4 … + 9 degrees of heat is predicted, in the south of Odessa region, in the Crimea and the Sea of ​​\u200b\u200bAzov + 8 … + 12 degrees.
Also next night and tomorrow morning in the eastern regions, as well as in places in Poltava, Cherkassy and Dnieper with areas, rain is possible, probably with sleet. During the day, almost everywhere in Ukraine without precipitation.
No precipitation is expected in Kyiv. Wind – northwest, gusty. The air temperature in the capital at night is predicted at -2…+2 degrees, in the daytime up to +7 degrees.
Luxurious heat will come to the capital from the middle of next week, it will warm up to +14…+19 degrees.
Kibalchich noted that in general, the meteorological spring in Ukraine this year came earlier than normal. He predicts that warm weather will continue in our country over the coming weekend. According to the forecaster, light rains on March 18-19 will take place in the extreme south and in some places in the eastern regions.
In general, until March 23-24, unstable weather will prevail almost throughout Ukraine. It will be warmest in the west +10…+14 degrees and in the south – up to +12…+16 degrees. Periodically possible precipitation in the form of rain and sleet.
And from March 25, it will become much warmer in Ukraine. According to Shchedrin, in most areas the air will warm up to +19…+22 degrees, in the south even up to +23…+24 degrees. However, the nights will still be cold, with slight frosts possible.
It should be noted that in April 2023, variable weather with a temperature difference is expected in Ukraine. According to the weather forecast, there will be few sunny days in the second month of spring – it will be gloomier than March.
– According to Wisemeteo, spring 2023 will be cool and dry. Heat will come to Ukraine only from the second half of the season.
Source: Obozrevatel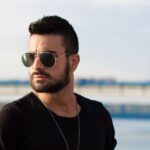 I work as a news website author and mostly cover the opinion section. I have been writing since I was a teenager, and have always enjoyed telling stories. I studied journalism at university and loved every minute of it. After graduating, I decided to move to London and take up a position with a Global Happenings. It has been an incredible experience, learning about all sorts of different cultures and meeting some amazing people. My goal is to continue learning and growing in my career so that I can provide readers with the best possible content.