On March 18, Orthodox believers have a parental memorial Saturday. On this day, they pray for the departed relatives.
Also on this day, they commemorate Conon of Mandon. According to the weather on March 18, they predicted what summer would be like. Read about the traditions and beliefs of this day in the material GLOBAL HAPPENINGS.
Memorial Saturday
During Great Lent, ordinary commemorations are impossible, because the full liturgy is not performed every day. Therefore, the church has established separate days on which they remember loved ones who have already departed into the light.
Since ancient times, believers went to church and defended the service. The day before, on Friday, there is a big memorial service – parastas. And in the morning they serve a funeral service. Notes should be written in advance with the names of the deceased, which the priest will read during the prayer service.
On this day, it is customary to do charity work. They brought food, clothes, things to the church, which they gave to those in need. In some regions, it is customary to go to cemeteries and clean graves.
Prayer on Parents' Saturday
Pray on parental Saturday as follows: "God give rest, Lord, to the souls of Your departed servants: my fathers, relatives, benefactors (names) and all Orthodox Christians, and forgive them all their guilt, free and not free, and grant them the Kingdom of Heaven."
Relatives should be remembered quietly. It was forbidden to arrange a feast, drink alcohol or remember the dead with bad words. Gossip, hard work, or shopping was also discouraged.
Memorial Day of Konon of Mandon
Also on March 18, the memory of Konon of Mandon is honored. He was born in Nazareth in the 3rd century. Konon was kind, generous and merciful, led a quiet ascetic life, professed Christianity, and often prayed.
The ruler Decius Trajan, during the persecution of Christians, ordered Konon to be tortured. Until his death, he did not give up his faith. Nails were hammered at Conon's foot and he was forced to run in front of the chariot. Conon died under the hooves of horses.
Traditions and beliefs
Konon is popularly called "Konon the Gardener". The martyr himself ate the harvest grown on a small piece of land. Therefore, they used to call him the patron saint of gardeners. On this day, it was allowed to dig, clean the beds, prepare seedlings. But they didn't advise picking up a rake – so as not to bring trouble. Conon was asked for good weather and a good harvest.
They also said: if the sun shines on Konon, the summer will be warm and serene. If it didn't rain on March 18, it means that there will be no hail in the summer, and the harvest will be generous.
We looked at the rooks: if the birds sit on the nests, in three weeks it is already possible to start field work.
Previously, GLOBAL HAPPENINGS published a calendar of Orthodox holidays and important religious events in March 2023.
Source: Obozrevatel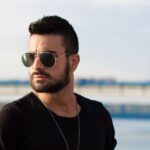 I work as a news website author and mostly cover the opinion section. I have been writing since I was a teenager, and have always enjoyed telling stories. I studied journalism at university and loved every minute of it. After graduating, I decided to move to London and take up a position with a Global Happenings. It has been an incredible experience, learning about all sorts of different cultures and meeting some amazing people. My goal is to continue learning and growing in my career so that I can provide readers with the best possible content.