Something unexpected, even unheard of, has happened. The International Criminal Court in The Hague has issued an arrest warrant for Russian President Vladimir Putin.
Anyone who believed that this Last Judgment would only dare to take action against figures such as the Sudanese ruler Umar al Bashir has learned a lesson. The judges in The Hague see sufficient suspicion against the leader of a great power – and they do not sweep him under the carpet.
Putin is not charged with crimes against peace, war crimes or genocide. Maybe not yet, because there are enough indications for it. The court in The Hague accuses the Russian President of personal responsibility for the deportation of children from the occupied areas of Ukraine to Russia. It accuses him of crimes against humanity.
It's about criminal guilt
If the Hague Criminal Court becomes active, it will not be about Putin's political responsibility for the Ukraine war. This is still doubted by some in the West after a year of terror against the Ukrainian civilian population. The Kremlin denies responsibility for this war anyway, it doesn't even call it that and lies from perpetrator to victim.
It's about criminal guilt. The judges must see a reasonable suspicion that the Russian president is directly involved in crimes. To do this, there must be objectively verifiable actions that clearly violate the law. Facts must be reliably established. These are the principles in constitutional proceedings – and the judges in The Hague obviously see them as given.
Putin will not find his sentence before the Hague court, that can be taken for granted. If only because Russia does not recognize the authority in The Hague and does not extradite anyone. Especially not a president who can be sure of his "re-election" next year.
But that is not a priority. What is now decisive is a procedure in which Putin's guilt is clearly established and made visible to the whole world. That doesn't put him behind bars, but it ostracizes him. It helps establish Putin's place in history with some justification: as a terrible, criminal ruler.
To home page
Source: Tagesspiegel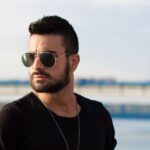 I work as a news website author and mostly cover the opinion section. I have been writing since I was a teenager, and have always enjoyed telling stories. I studied journalism at university and loved every minute of it. After graduating, I decided to move to London and take up a position with a Global Happenings. It has been an incredible experience, learning about all sorts of different cultures and meeting some amazing people. My goal is to continue learning and growing in my career so that I can provide readers with the best possible content.