A greasy sofa spoils the appearance of the interior, and it is very difficult to wash these dirt. The older the spots, the more they darken and penetrate deep into the tissue. There may even be an unpleasant odor.
Before calling a cleaning service, you can try to get rid of the stains yourself. Improvised means will help – soda, vinegar, soap. Read about the most effective ways to clean a dirty sofa in GLOBAL HAPPENINGS.
soda plus vinegar
We emphasize right away: it is strictly forbidden to clean sofas made of leather and leatherette using this method.
In a container with warm water (about 1 liter), add 2 tablespoons of baking soda and 8 tablespoons of white vinegar. Mix thoroughly. Then we take any dishwashing detergent and pour 4 tablespoons. You will also need glycerin – 2-4 tablespoons are enough.
When the solution is ready, use a brush or sponge to rub it into the dirty places on the sofa. The heaviest stains are abundantly lubricated with foam. Leave the product for at least 1 hour, then wash it with a clean sponge and running water.
It is important not to leave the sofa damp. This can lead to rotting of fabrics and the appearance of mold. Dry it with a hair dryer.
The good old way
This method, in the absence of alternatives, was very popular in the USSR. Then laundry soap was used everywhere – from washing to cleaning furniture.
Pour a liter of warm water into the container. We take a grater and rub laundry soap. It is better to add a few tablespoons of detergent. The main thing is that a lot of foam is formed. It is with foam that you need to wipe the greasy places on the sofa. This should be done using a brush.
After that, wash off the foam with a clean sponge dipped in water. And dry again with a hair dryer.
Shaving foam
Shaving foam should not be used on leather and leatherette. And other fabrics will be perfectly cleaned with this tool.
Apply a thick layer of shaving cream to the oily areas. Wipe the sofa with a brush or sponge. Repeat this until the stain disappears. Then you should clean the sofa with a sponge and warm water.
Previously, GLOBAL HAPPENINGS told how to quickly and effectively remove grease from sofa upholstery.
Source: Obozrevatel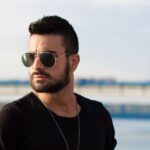 I work as a news website author and mostly cover the opinion section. I have been writing since I was a teenager, and have always enjoyed telling stories. I studied journalism at university and loved every minute of it. After graduating, I decided to move to London and take up a position with a Global Happenings. It has been an incredible experience, learning about all sorts of different cultures and meeting some amazing people. My goal is to continue learning and growing in my career so that I can provide readers with the best possible content.