The beginning of a new week will bring significant warming to Ukraine. In some regions of our country, the thermometers will rise to +16 degrees.
However, sunny weather will alternate with rain predicted for almost the entire country. This is reported by the Ukrainian hydrometeorological center.
On Monday, 20th of Marchforecasters predict predominantly dry weather in Ukraine Only in Kharkiv, Luhansk and Donetsk regions, intermittent rain is possible at times.
Throughout the country, during the day, the thermometers will not fall below +10. There are also no frosts expected at night. In the west of Ukraine, on the first day of the new week, spring heat up to +15 degrees is expected.
In Odessa, Kherson, Nikolaev regions and Crimea on March 20, partly cloudy weather is predicted. The air will warm up to +14 degrees.
It will also be warm in the central part of Ukraine. At night, the temperature can drop to zero, but during the day it is warmer up to 11-13 degrees.
No precipitation is expected in the capital of our country on the first day of the week. At night, 0…+2 degrees is expected, and during the day the thermometers will rise to +13.
On Tuesday, 21 March, the entire territory of our country will be covered by rains. Light precipitation is expected in all regions, but during the day they will alternate with partly cloudy.
Rains will not significantly affect the temperature indicators and there will be no cooling on Tuesday. Moreover, at night the air will also gradually warm up and the average temperature will rise by 3-5 degrees.
The warmest will be in the Kherson, Nikolaev and Kirovograd regions – up to +14 degrees. In the western, central and eastern regions of our country, the thermometers will rise to 10-13 degrees during the day.
Light rain is possible in Kyiv on Tuesday. Night temperature will be 4-6 degrees Celsius, and during the day it is expected to reach +12.
On Wednesday, March 22precipitation will recede from most regions of our country Light rain is possible in Kharkiv, Luhansk, Donetsk, Zaporozhye, Dnepropetrovsk, Kherson regions and the Crimea.
The temperature will gradually continue to rise. The warmest will be in Chernivtsi, Ivano-Frankivsk and Lviv regions – up to +16 degrees.
In the south and in the center of Ukraine, weather forecasters predict partly cloudy up to 15 degrees Celsius. It will be a few degrees cooler in the northern regions. In Chernihiv and Sumy regions, 10-12 degrees above zero are expected.
No precipitation is expected in Kyiv on Wednesday. Mostly sunny weather is expected throughout the day. During the day in the capital, the temperature will rise to a comfortable +14 degrees.
Recall, according to weather forecasts, meteorological spring in Ukraine will come in the second decade of March. It is noted that this month the average monthly temperature is expected to be 2-7 degrees Celsius throughout Ukraine, which is 2 degrees above normal.
As GLOBAL HAPPENINGS reported, according to the US National Oceanic and Atmospheric Administration and the European Center for Medium-Range Forecasts, spring in Ukraine will be warm. The average air temperature can be 1-2 degrees higher than in previous years.
Source: Obozrevatel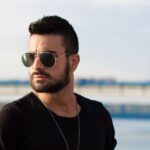 I work as a news website author and mostly cover the opinion section. I have been writing since I was a teenager, and have always enjoyed telling stories. I studied journalism at university and loved every minute of it. After graduating, I decided to move to London and take up a position with a Global Happenings. It has been an incredible experience, learning about all sorts of different cultures and meeting some amazing people. My goal is to continue learning and growing in my career so that I can provide readers with the best possible content.