"The concept of surrogacy, which opens up to a market of children, should be better explained. There are international fairs, one was also tried in Milan. But in Italy not only surrogacy but also its propaganda is prohibited" . This was stated by the Minister for Equal Opportunities and the family, Eugenia Roccella, during Mezz'Ora in Più on Rai3. "A surrogacy – he continues – costs around 100,000 euros and women get around 15-20,000 euros. With the adoption we remedy a damage, with the surrogacy instead we plan one". "We are going back, not going forward – concludes the minister -. We are reaching forms of commodification and slavery of the female body. This is not a front of progress. On the one hand, oocytes are bought, from brochures, catalogues, beautiful, tall women, of a certain religion and with a different IQ. On the other hand, there are women who lend their uterus with very different characteristics".
ANSA agency
Roccella-Annunziata quarrel heated, then the journalist apologizes – Chronicle
"And make these laws, c…o", snaps the presenter live (ANSA)
Source: Ansa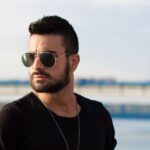 I work as a news website author and mostly cover the opinion section. I have been writing since I was a teenager, and have always enjoyed telling stories. I studied journalism at university and loved every minute of it. After graduating, I decided to move to London and take up a position with a Global Happenings. It has been an incredible experience, learning about all sorts of different cultures and meeting some amazing people. My goal is to continue learning and growing in my career so that I can provide readers with the best possible content.