The weather in Ukraine on Tuesday, March 21, will be warm, but in some places there will be light rains. The air temperature during the day will range from +11 to +14 degrees.
This is stated in the forecast of the Ukrainian Hydrometeorological Center, published on Facebook. Light precipitation should be expected in the western regions of Ukraine, as well as in Chernihiv, Sumy, Poltava, Dnepropetrovsk, Vinnitsa and Kyiv regions.
Wind on this day is predicted southwest, in the west of the country northwest, from 5 to 10 m/s.
Forecasters also warned that a significant snow avalanche danger (level 3) is contained in the highlands of the Transcarpathian and Ivano-Frankivsk regions. "Avalanches are possible at low additional loads, some natural medium and large avalanches. We advise you to refrain from hiking in the highlands!" – the message says.
In the west of Ukraine, the thermometers will show from +11 to +14 degrees during the day, rain and cloudy weather with clearings are predicted during the day. At night the temperature is +6…+3.
+12…+14 is expected in the north during the day, +4…+2 at night, and up to +1 in the Sumy region. The eastern regions are dry and sunny. Temperature during the day +10..+12, at night +4..+2.
In the central regions on Tuesday, light rains, daytime temperatures up to +14, at night +5…+3. It will be sunny in the south of Ukraine, the thermometers will rise to +13 degrees, at night it is expected from +5 to +3.
In the Kyiv region on March 21, it will be cloudy with clearings. Precipitation is not expected, only some light rain is possible in the area during the day. Wind southwest, 5-10 m/s. The temperature in the region at night is +1..+6, in the daytime +9..+14. In Kyiv at night +2..+4, in the daytime +11..+13 degrees.
As GLOBAL HAPPENINGS reported, next week Ukrainians will feel a sharp warming. Temperatures will be in mid-April. Also, precipitation is expected throughout Ukraine closer to the weekend.
Source: Obozrevatel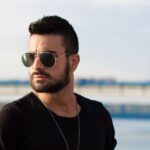 I work as a news website author and mostly cover the opinion section. I have been writing since I was a teenager, and have always enjoyed telling stories. I studied journalism at university and loved every minute of it. After graduating, I decided to move to London and take up a position with a Global Happenings. It has been an incredible experience, learning about all sorts of different cultures and meeting some amazing people. My goal is to continue learning and growing in my career so that I can provide readers with the best possible content.