Weather in Ukraine on Wednesday, March 22 will be truly spring. Thermometers will show +15. There will be light rain in some areas.
It is reported by "Ukrgidromettsentr". At the equator of the working week in Ukraine there will be partly cloudy and no significant precipitation (to view the map, click to the bottom of the page).
"Fog in places at night and in the morning. Wind of variable directions, 3-8 m/s. Temperature at night 1-6 degrees warm, daytime 9-14 degrees, in the Carpathians 4-9 degrees," the report says.
In the Kyiv region on March 22 It will also be cloudy with clearings and no significant precipitation.
"Fog in places at night and in the morning in places. Wind of variable directions, 3-8 m / s," forecasters said.
The temperature in the region is 1-6°C at night, 9-14°C during the day.
In the capital of the country Kyiv 3-5° heat is expected at night, 11-13° during the day.
As GLOBAL HAPPENINGS reported, the first month of spring managed to surprise Ukrainians with "May" warmth. A April will show its variability and temperature difference.
GLOBAL HAPPENINGS also wrote that according to Wisemeteo, Spring 2023 will be cool and dry. Heat will come to Ukraine only from the second half of the season.
Source: Obozrevatel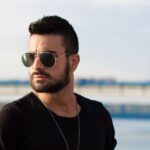 I work as a news website author and mostly cover the opinion section. I have been writing since I was a teenager, and have always enjoyed telling stories. I studied journalism at university and loved every minute of it. After graduating, I decided to move to London and take up a position with a Global Happenings. It has been an incredible experience, learning about all sorts of different cultures and meeting some amazing people. My goal is to continue learning and growing in my career so that I can provide readers with the best possible content.