Soon one of the most beloved holidays of Ukrainians will come – Easter. For the second year in a row, we will celebrate this day in the context of a full-scale war.
In 2023, Orthodox believers will celebrate Easter on April 16, and Catholics on April 9. Will Ukrainians have additional days off and what does the Code of Labor Laws say about this, GLOBAL HAPPENINGS figured it out.
Easter is celebrated on a different date every year. This is due to the period of the first full moon after the day of the spring equinox. Believers observe Great Lent, which lasts 7 weeks. This year, fasting began on February 27 and will end on April 16.
Like last year, Ukrainians do not have the usual three days off due to martial law, which on February 19 was extended for another 3 months – until May 18. Despite the fact that Article 73 of the Labor Code establishes an additional day off on the Monday following Easter, the war made adjustments to life.
In 2023, April 17 will not be a public holiday. However, the employer, at his own discretion and at his own expense, can provide employees with an additional day off – this will not contradict the law.
Earlier, GLOBAL HAPPENINGS talked about the traditions of Easter among Orthodox Christians, and also announced the dates of the holiday by 2030.
Source: Obozrevatel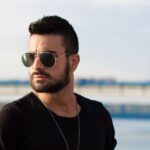 I work as a news website author and mostly cover the opinion section. I have been writing since I was a teenager, and have always enjoyed telling stories. I studied journalism at university and loved every minute of it. After graduating, I decided to move to London and take up a position with a Global Happenings. It has been an incredible experience, learning about all sorts of different cultures and meeting some amazing people. My goal is to continue learning and growing in my career so that I can provide readers with the best possible content.