April will be an astrologically difficult month, because it accounts for a total solar eclipse. However, each sign of the zodiac will have its own lucky day, which will bring good luck in everything.
Astrologers have already calculated these dates. Find, remember and don't miss yours.
Aries – Thursday, April 13
By this date, you will finally be able to focus on your goals and feelings in your professional life. Considering that your life has been moving quite rapidly lately, you can channel some of this energy into an exciting new career opportunity. Accept your emotional self and focus on current affairs, letting go of everything unimportant.
Taurus – Thursday, April 13
You will finally see your growth points and opportunities. Use this day to release false beliefs centered around what you have learned and what you have built your life on. You may have to give up something that you found useful for yourself. However, this way you fire the place for something new and good. Think about the tools you need to succeed and allow yourself to believe that amazing things are ahead of you and how you will create your own miracle if it doesn't fall on your head.
Gemini – Friday, April 14
You will be able to give depth and meaning to your professional life. Understand how to combine all its aspects for success, and not separate them. Until that date, you can better understand your professional goals and see ways to achieve them. A new job, bonus or promotion – good news about your job is on the way.
Cancer – Monday, April 24
This will be your lucky day. You will get the opportunity to combine your dreams with actions that can make them a reality. April will be your month of progress. Get ready to feel the happiness and euphoria as your ancient dreams begin to come true.
Leo – Thursday, April 20
The solar eclipse will set off a powerful chain of lucky events and coincidences. But make sure you are guided by new beginnings and not stuck in an old routine. Prosperity awaits you. Remember that there is no place for fear in working towards your dreams.
Virgo – Monday, April 3
At the very beginning of the month you will get a huge chance. And this will not be a ghostly hope for something uncertain, but a calculated risk that will lead to ultimate success. You may not believe that everything that happens to you is normal. But in April you will definitely receive a guarantee of change for the better.
Libra – Tuesday, April 11
On this day, you will find yourself under the special patronage of Venus – the planet of love, finance and real estate. The stagnation that you have seen in these areas should end – you will see the sprouts of change for the better. And although it is up to you to choose what to choose, the only way to make the wrong choice is not to choose at all.
Scorpio – Thursday, April 27
The universe is leading you towards your dream or goal. Your career is about to take off. Make sure that no fears, doubts, or anything else stand in the way of your success. It's time to act in accordance with your dream and believe that going back is no longer possible.
Sagittarius – Thursday, April 20
A solar eclipse brings you joy, creativity and self-expression. It's time for you to remember that life should bring you joy, not chaos or stress. However, if you still cling to your outdated beliefs, you will never live a fulfilling life. Get rid of all your doubts and allow yourself to enter a new section of your life.
Capricorn – Thursday, April 6
Expect professional advancement. Look back at the past six months. What has changed for you during this time? Take this opportunity to enjoy your success and set your sights on even greater growth again. If you have worked tirelessly towards your goal, you also deserve rest and rebalancing as an important part of success.
Aquarius – Thursday, April 6
The full moon will bring you the activation of all areas associated with success, prosperity and expansion. Be ready to seize a new opportunity – it will lead you to a better balance and more joy in your life. Identify what fills you with light and joy and multiply it.
Pisces – Thursday, April 20
A solar eclipse will help you focus on who and what is most important to you. This prioritization work will have a positive impact on your finances. This is a new start for you, but you have laid its foundations with your work in the past. Remember, everyone sees only success, and not the path that you had to go through to achieve it.
Previously, GLOBAL HAPPENINGS published the full horoscope for April 2023 for all zodiac signs.
Source: Obozrevatel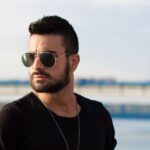 I work as a news website author and mostly cover the opinion section. I have been writing since I was a teenager, and have always enjoyed telling stories. I studied journalism at university and loved every minute of it. After graduating, I decided to move to London and take up a position with a Global Happenings. It has been an incredible experience, learning about all sorts of different cultures and meeting some amazing people. My goal is to continue learning and growing in my career so that I can provide readers with the best possible content.