On Friday, March 30, cool weather will continue in Ukraine, and frosts will drop to -7 degrees Celsius the next night. In the eastern regions of Ukraine, wet snow is expected, turning into rain.
This is evidenced by the forecast of weather forecasters of the Ukrainian hydrometeorological center. The weather is expected to be partly cloudy. Precipitation is expected in Donetsk, Lugansk, Zaporozhye and Kharkiv regions. The thermometers in these regions will show from +3 to -2 degrees, during the day 1-6 degrees of heat.
In the rest of the territory, as forecasters predict, precipitation is not expected. The air temperature at night will be -3-8°, in the extreme south of the country it will be about 0°, and in the daytime it will warm up to +4+9 degrees Celsius, in the Carpathian region up to +12°.
Also, the Ukrhydrometeorological center warned that at night and in the morning on the roads of the country, except for the south, sleet is possible in some places.
In the Kyiv region it will also be cloudy with clearings, no precipitation is forecast. At night and in the morning the roads are icy in places. The thermometers will show 3-8 degrees below zero at night, and rise to +4+9 degrees during the day. Night frosts down to -4-6 degrees are also expected in the capital, +6+8 above zero during the day.
For his part, the people's weather forecaster Stanislav Shchedrin also warned of heavy snowfalls and snowstorms in the Donetsk and Lugansk regions.
Recall: according to the forecast of weather forecaster Natalia Didenko, on March 30, cold weather will continue in Ukraine. Some temporary warming is expected by the weekend. In the coming days, the weather in our country will determine anticyclone Liliosawhich will replace the snow cyclone and in some places "shine with the sun".
– on Tuesday, March 28, the Ukrainian capital was covered with snow. Atmospheric footage of snow-covered Kyiv in the spring appeared on the network.
Source: Obozrevatel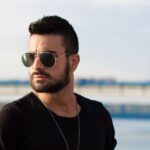 I work as a news website author and mostly cover the opinion section. I have been writing since I was a teenager, and have always enjoyed telling stories. I studied journalism at university and loved every minute of it. After graduating, I decided to move to London and take up a position with a Global Happenings. It has been an incredible experience, learning about all sorts of different cultures and meeting some amazing people. My goal is to continue learning and growing in my career so that I can provide readers with the best possible content.