First decade of April will bring cool and unstable weather to Ukraine with frequent precipitation, both in the form of rain and snow. This will lead to the activity of "cyclones", which are currently activated in the atmosphere over Europe.
Also at night and morning hours Frosts will be observed on April 3-5 in most areasexcept south and east. Forecaster Igor Kibalchich shared this forecast on the Meteoprog website.
In the second decade of April, according to him, there are no prerequisites for intensive warming yet. and changes in circulation, so cold and wet weather patterns will continue during this period. However, night frosts will still gradually recede, although the average daily temperature indicators will remain mostly below the climatic norm. So by the middle of the month, intense and rapid warming is not expected.
A more persistent upward trend in air temperature will start after April 15-16. Already in the third decade, daily indicators can reach +20…+25 °С, and at night they will fluctuate within + 7 … + 12 ° С, the forecaster predicted. Also, according to him, the amount of precipitation will significantly decrease, and there will be more sunny days.
In general, in most of the territory of Ukraine, the second month of spring will be quite wet and cool, in the first days even with snow, mainly in the western and northern regions, Kibalchich summed up.
At the same time, forecasters of the Ukrainian Hydrometeorological Center previously reported that in the second month of spring, the average air temperature in Ukraine will be 9-13°C, which is 1-1.5°C higher than normal.
In particular, in Kyiv in the first week of April, the thermometers will rise to +9…+13 degrees Celsius, according to the forecast published on the Meteoprog website. Somewhere light rain. In the middle of the month the air temperature will stay at +13…+16 degrees, and in the last week of April it will rise to 19-22 degrees above zero.
Source: Obozrevatel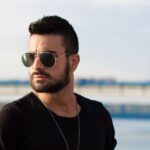 I work as a news website author and mostly cover the opinion section. I have been writing since I was a teenager, and have always enjoyed telling stories. I studied journalism at university and loved every minute of it. After graduating, I decided to move to London and take up a position with a Global Happenings. It has been an incredible experience, learning about all sorts of different cultures and meeting some amazing people. My goal is to continue learning and growing in my career so that I can provide readers with the best possible content.