In 2023, Easter will be celebrated on April 9th. Orthodox believers living according to the Julian calendar will celebrate the resurrection of Jesus Christ on April 16th.
The dates of Palm Sunday are also different for Catholics and Orthodox. Catholics will celebrate her April 2and Palm Sunday for the Orthodox will coincide with Catholic Easter – April 9. Read about the tradition and history of the holiday in the material GLOBAL HAPPENINGS.
History of Palm Sunday
Palm Sunday is popularly called the Christian feast of the Entry of the Lord into Jerusalem. It is celebrated exactly one week before Easter. Consecrated willow branches are the main and indispensable attributes of the holiday.
The holiday is associated with the New Testament event when Jesus entered Jerusalem. Local residents greeted him with cries of "Hosanna" and covered the roads with palm branches. So, according to old traditions, only kings were met.
In Ukrainian traditions, willow branches have replaced palm branches. This is due to the fact that the willow is one of the first to bloom in spring. The consecrated willow was endowed with healing properties.
Traditions and customs
From the very morning people go to temples with branches of flowering willow. After the service, the consecrated branches are carried home and placed in a vase in a place of honor. According to popular beliefs, Easter willow protects the family from illness and adversity. The branches are not thrown away until they wither themselves.
The most popular long-standing tradition is a kind of "beating" willow branches with sentences: "I don't beat – the willow beats, for Easter week."
With consecrated branches, they lightly touch sick children – people say that this way the child will recover faster.
Palm Sunday Prohibitions
On Palm Sunday, Lent continues, so the faithful do not eat meat, eggs, and dairy products. On this day, it is allowed to eat fish.
As on all major church holidays, it was forbidden to do hard physical labor and engage in garden work.
Recall that from April 2 to 7, Holy Week will begin for Catholics. GLOBAL HAPPENINGS talked about traditions and meanings every day.
Earlier, GLOBAL HAPPENINGS explained whether Ukrainians will have an additional day off for Easter in 2023.
Source: Obozrevatel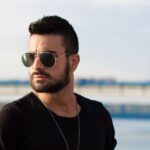 I work as a news website author and mostly cover the opinion section. I have been writing since I was a teenager, and have always enjoyed telling stories. I studied journalism at university and loved every minute of it. After graduating, I decided to move to London and take up a position with a Global Happenings. It has been an incredible experience, learning about all sorts of different cultures and meeting some amazing people. My goal is to continue learning and growing in my career so that I can provide readers with the best possible content.