Christians celebrate Palm Sunday a week before Easter. In 2023, Catholics will celebrate the holiday on April 2, and Orthodox believers on April 9.
On this day, people have long gone to church and consecrated willow branches – a symbol of the holiday. How to congratulate relatives and friends on Palm Sunday, read the material GLOBAL HAPPENINGS.
***
On the bright holiday of Palm Sunday, I wish that all hardships pass by your house. I wish you good health, peaceful skies, abundance, success and dreams come true. May the blessing of God illuminate your life path and bring many happy peaceful days.
***
I don't beat – the willow beats. Easter next week! Please accept my sincere congratulations on the holiday! Palm Sunday has come – the joyful light of all Christians. On this day, the people of Jerusalem welcomed Jesus Christ, who brought salvation and forgiveness to all mankind. I wish you peace, happiness, love and kindness. May the higher powers bless you and your family for good deeds!
***
May the willow twigs heal all diseases, may the blessed water wash away all anxieties and sorrows. I wish that Palm Sunday brings joyful news and happy moments to your home.
***
Palm Sunday is a holy day. I want to remember that the most important thing in life is peace, love, mercy, kindness and the ability to forgive. May every day be filled with warmth and light. I wish family well-being and harmony in everything.
***
Happy Palm Sunday! May holy water cleanse the heart and soul from anger and anxiety. I wish peace and mutual understanding, joy and love, happiness and abundance. I wish that all troubles bypassed you.
***
May the bright holiday of Palm Sunday bring the long-awaited joyful news and bring peace and victory closer. I wish that only kind people meet on your life path. Boldly go forward and do not lose faith in the best.
***
Willow seals announce a bright and happy holiday. May it bring stability, peace, harmony, love and mutual understanding into your life. A week later – Easter, and ahead – Holy Week. I wish you to find joy in your heart and salvation in faith. Happy holiday!
***
Today, joyful bells will be heard from the churches, announcing the bright holiday. Palm Sunday has come – a time of hope and goodness. May harmony and harmony come into your life. May the higher powers protect you from illness and anxiety.
***
Happy Palm Sunday congratulations,
Let the willow give health.
These are the best from spring touch,
Willow lightly beats with goodness!
Be you happy and healthy
Let only luck in life.
Easter in a circle
Complete and happy family.
***
I don't hit, the willow hits! Be healthy.
Joy, peace, warmth and love.
May God give faith and strength
And let there be hope in your heart.
In the heart, let there be goodness, mercy,
Let the spirit be strong and firm.
Let the people around give light,
Let happiness go with you side by side!
***
I wish you health
Faith, joy, hope,
May the Lord help
You will fulfill all your dreams.
***
On Palm Sunday, I wish you well
Speak kind words to each other
Let the warm days of spring delight
And the seals are verbal, and the flowers are fragrant,
Let comfort be in your home,
And you always be joyful and cheerful.
Earlier, GLOBAL HAPPENINGS explained whether Ukrainians will have an additional day off for Easter in 2023.
Source: Obozrevatel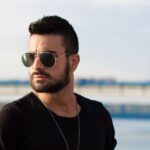 I work as a news website author and mostly cover the opinion section. I have been writing since I was a teenager, and have always enjoyed telling stories. I studied journalism at university and loved every minute of it. After graduating, I decided to move to London and take up a position with a Global Happenings. It has been an incredible experience, learning about all sorts of different cultures and meeting some amazing people. My goal is to continue learning and growing in my career so that I can provide readers with the best possible content.