On Sunday, April 2, it will rain in Ukraine – precipitation will cover the entire territory of the country. The whole day will go until the evening.
This was reported by the Ukrainian Hydrometeorological Center on Facebook. (to view weather maps, make the page to the end). It will rain all over the country, in the Carpathians even with wet snow.
Only in the eastern part of Ukraine will the night pass without precipitation. There and in the Carpathians at night about zero degrees Celsius, and in the rest of the country 4-9 degrees Celsius.
During the day it will get warmer up to 7-12 plus, and in the south of the country and Transcarpathia – up to +15 degrees.
"The wind is southeast, northwest in the daytime in the western regions, 5-10 m/s," the forecast says.
In the Kyiv region on Sunday it will also be cloudy and rainy. The air temperature in the region will be from 4 to 9 degrees at night, and 7-12 degrees in the daytime with a plus mark. In Kyiv, it will be 7-9 degrees warm at night, and it will be about +10 degrees Celsius during the day.
Forecaster Natalia Didenko on Facebook also spoke about the weather on April 2. Today it will get colder in Ukraine and such cold weather, according to her, will last all next week with fluctuations.
"In the future, cold weather will get stronger in Ukraine, only in the eastern regions will there be warm weather," she writes.
According to Didenko's forecast, it will rain periodically on Sunday. The air temperature during the day will be from +7 to +11 degrees, in the south and east it will be warmer – from +10 to +14 degrees.
As GLOBAL HAPPENINGS reported, rains and cooling are coming to Ukraine. From the very first days of April, almost the entire territory of the country will be covered with precipitation, and the air temperature will begin to gradually decrease.
Source: Obozrevatel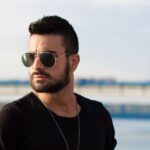 I work as a news website author and mostly cover the opinion section. I have been writing since I was a teenager, and have always enjoyed telling stories. I studied journalism at university and loved every minute of it. After graduating, I decided to move to London and take up a position with a Global Happenings. It has been an incredible experience, learning about all sorts of different cultures and meeting some amazing people. My goal is to continue learning and growing in my career so that I can provide readers with the best possible content.