More tragedies in the workplace. A 33-year-old died in Bagolino, in the province of Brescia while he was cutting down a tree. The victim – who was working for a pruning company – was crushed by a log that left him no escape. When rescuers arrived, the man was already dead.
In Rome instead a worker is in serious condition after falling from a five-metre-high ladder into a containment tank under construction. The accident took place in via Giovanni Maria Lancisi, in the Policlinico area. The still conscious man was recovered by firefighters who entrusted him to 118. The worker was then transported in red code to the emergency room.

A 30-year-old worker was seriously injured this morning in a company Trezzano sul Naviglio (Milan), crushed by industrial machinery. The accident occurred inside the Crocolux, the worker suffered a head injury and injuries to an arm and a leg. He was taken in serious condition to the Niguarda hospital in Milan. On the spot the air ambulance, a medical vehicle, an ambulance, firefighters and agents of the local police. The prosecutor was informed of the incident.
ANSA Agency
Two workers died on a construction site in the Bari area – Puglia
Overwhelmed by a rock ridge during an excavation. They worked on a construction site for a new building complex (ANSA)
Source: Ansa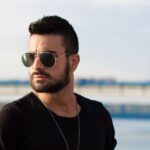 I work as a news website author and mostly cover the opinion section. I have been writing since I was a teenager, and have always enjoyed telling stories. I studied journalism at university and loved every minute of it. After graduating, I decided to move to London and take up a position with a Global Happenings. It has been an incredible experience, learning about all sorts of different cultures and meeting some amazing people. My goal is to continue learning and growing in my career so that I can provide readers with the best possible content.