Carla Hinrichs is a Last Generation Speaker. In a video, she tells of the search of her house on Wednesday morning. "Suddenly a police officer in a bulletproof vest stands by your bed and points a gun at you," she says. That gets under your skin. The scene described, if true, is reminiscent of brutal methods in an authoritarian state.
This video doesn't exist, but it could exist: In tears, a woman talks about her husband who had suffered a stroke. "In the hospital, I was told that the ambulance unfortunately had to be stuck in a traffic jam because climate activists were glued to the street." This scene, although fictitious, gets under your skin. His fist clenches in anger.
More and more fists clenched in anger. Motorists stuck in traffic jams practice vigilantism. They spit and swear, kick and tug. Klima-Kleber, whose apartments are searched in a nationwide raid and whose accounts are blocked, are threatened with escalation. Consequences of acts of sabotage against fossil industries? Anyone who thinks in panic mode often thinks without limits.
There is a threat of drought, heat, floods and migration
But how else? Global warming, also caused by humans, results in extreme weather events. drought, heat, floods, migration. Time is short. That's what all the experts say.
But anyone who derives a right of resistance from this, which also includes militancy, endangers the cohesion of society as well as the values ​​of democracy. Disregarding parliamentary processes and breaking the law, because the end supposedly justifies the means, ultimately promotes anti-democratic tendencies. Radical actions are preceded by radical thoughts. Redefining climate radicalism as climate realism is one of those thoughts.
The vast majority of Germans are climate-conscious. Nobody has to teach them that with rabid methods. Such methods are perceived as presumptuous and encroaching. Convincing people that their daily routine is being disrupted and that they are being made to feel guilty is unsuccessful. The representatives of the last generation have surprisingly little knowledge of psychology.
Three quarters of Germans reject road blockades
Only a minority of Germans understand the actions of climate activists. This was the result of a survey by YouGov on behalf of the German Press Agency. Three quarters reject road blockades, 60 percent "completely". But who catches this mood? That is – unfortunately – also the AfD. At the beginning of the blockades, the right-wing populists were in polls at ten percent, now at 16 percent. The party is said to be "more radical and more accepted" than ever.
For far too long, the state has seemed weak in dealing with militant climate activists. "Today's measures show that the rule of law cannot be fooled," says Interior Minister Nancy Faeser to justify the nationwide raid. Legitimate protest ends where crimes are committed and other people's rights are violated.
The only question is: why has the rule of law allowed itself to be danced around in the past few weeks and months? Why did hundreds of police officers have to pry their hands from the asphalt every day? Why did thousands of drivers have to stand in traffic jams? Why did picture frames have to be restored because soup had been thrown at paintings? With all this, the impression of helplessness and helplessness became ever stronger.
Was the raid the liberation from this misery? On the contrary: the misery was exacerbated. What should seem decisive looks overdone because the action was taken too late. Like an admission that you can now only shoot at sparrows with cannons. A functioning constitutional state and a well-fortified democracy should be willing and able to prevent coercive actions by a militant minority. If possible without nationwide raids.
Source: Tagesspiegel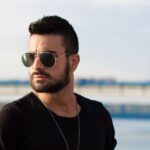 I work as a news website author and mostly cover the opinion section. I have been writing since I was a teenager, and have always enjoyed telling stories. I studied journalism at university and loved every minute of it. After graduating, I decided to move to London and take up a position with a Global Happenings. It has been an incredible experience, learning about all sorts of different cultures and meeting some amazing people. My goal is to continue learning and growing in my career so that I can provide readers with the best possible content.