Already the beginning of June will bring all the signs of the zodiac an opportunity for a fresh look at themselves, because on the 4th there will be a full moon in Sagittarius. The next day, Venus enters Leo and calls to explore the depths of our interests and desires, and from June 11, Mercury in Gemini will make us inquisitive and sociable. Saturn in Pisces from June 17 is a great time to explore your fears. But from June 21, the Sun will enter the gentle sign of Cancer, which will give everyone harmony with their own feelings and the restoration of internal security.
What this means for each sign separately, astrologers told in the horoscope for June 2023 for all signs of the zodiac. Find out what the stars have in store for you.
Aries
You will be drawn to arguing with friends, but try to relax and not turn them into a competition over who is right. Just enjoy the discussion. This month you will be more charming and attractive than ever, so there may be a person in your life who will give you romance. Toward the end of June, you will want to close in on yourself. Try to avoid thinking about the mistakes of the past.
Taurus
Develop a deeper understanding of needs, desires, and limitations. It will be easier for you to achieve your goal and love yourself if you are clear about what exactly will bring you happiness, and what has prevented this in the past. If you're taking longer than you'd like to reach your goals, you'll finally see the reason behind it. Take a closer look at your actions and ask yourself how your distraction habit has contributed to these delays.
Twins
Your closest people will be your best teachers in June. Through their wisdom and support, you will learn more about yourself and your relationships. Try to listen carefully to their words and do not try to dominate the conversation. Ask how they see you to strengthen not only themselves but also your bond. Until the end of the month, you will have to seriously check with reality. Take time to sort out your feelings and take care of yourself.
Cancer
Your fear of stepping out of your comfort zone can take a toll in June. Therefore, try to maintain morale and a high level of motivation to change your behavior. The enhanced energy of Venus plays into your hands. Strive for big financial goals. Fight for your prize and success will come to you. After the Sun moves into your sign on June 21, you will finally be able to let go of some of your worries and fears.
a lion
Venus encourages you to be the true version of yourself. As your pride and charisma grows, so does your desire to be the center of attention. Put yourself at the center of your life, but remember that not every situation is about you. You can't start setting new goals for yourself until you understand what has been holding you back in the past. Time spent alone will help you see what you've been doing wrong.
Virgo
You can't get what you don't ask for. You are likely to come across this truth when it comes to the love you sought but did not win. Start saying your desires out loud, not just mentally. And address issues related to relationships, maturity, and honesty. Once the Sun moves into Cancer, try to start opening up to your friends. This will help you become bolder. It will be easier for you to deal with your emotions if you surround yourself with people who care about you.
Scales
Your mind will burn with new inspiring ideas. Explore the thoughts that develop in your head, try to think freely and independently. In the second half of June, you may face the consequences of your past actions on your priorities and well-being. Everything that was not taken seriously in the past now requires your attention and full presence. Learn from your mistakes, immaturity, or naivety, and solve problems as they come.
Scorpion
Your ambition and thirst for success will increase, and you will want more. And much more. Focus on the path leading to your goals, but don't beat yourself up when you run into distractions. After all, you are a person, not a machine. You may have an unpleasant insight into your mistakes in a romantic relationship. You can learn some good lessons from this. But don't let these thoughts form a pessimistic view of the future. Today's bitter pill is tomorrow's wisdom.
Sagittarius
June will begin with a full moon in your sign. This will bring you additional confidence and optimism. There will be opportunities to fulfill your thirst for knowledge, you will develop a craving to take big steps towards your goals. But these will be personal goals, not work goals. Be prepared to be a source of motivation for people who seek advice or help. Through your close partnerships and connections, you will learn more about yourself, your fears, and your strengths. Don't be afraid to dive deep.
Capricorn
You can get answers to questions that have been bothering you for a long time. Consider what you have heard in solitude and allow this information to heal your anxieties and fears. Toward the middle of the month, you will have an increased interest in your own health and well-being. Use it to change your lifestyle for the better. Improving the quality of your life will help you stay ahead of everyone else. Express courage to deepen relationships with the people who matter to you and don't be afraid to show vulnerability.
Aquarius
Warm expressions of love, affection, and gratitude will come your way. Accept them. You deserve high respect from people who admire and adore you. You have a chance to develop your connection with your partner. This will require patient work on your communication. In the second half of the month, this can pay off with a feeling of unconditional happiness. Try not to close yourself off from others and not to look too far ahead.
Fish
Dedicate yourself to work and find ways to make your duties easy and fun. This will help you make progress in June. You are on your way to a new version of yourself, but first you have to get rid of any erroneous beliefs about your abilities. Get ready for some intense twists and turns: serious Saturn and crazy Neptune will be retrograde in your zodiac sign, forcing you to choose reality over the comfort of fantasy and delusion.
Previously, GLOBAL HAPPENINGS published a horoscope for all zodiac signs for the Gemini season in 2023.
Source: Obozrevatel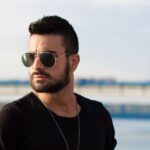 I work as a news website author and mostly cover the opinion section. I have been writing since I was a teenager, and have always enjoyed telling stories. I studied journalism at university and loved every minute of it. After graduating, I decided to move to London and take up a position with a Global Happenings. It has been an incredible experience, learning about all sorts of different cultures and meeting some amazing people. My goal is to continue learning and growing in my career so that I can provide readers with the best possible content.