Weekend May 27th and 28th rains will cover almost the entire territory of Ukraine. Dry and warm weather is expected in some areas of the country.
This was reported in the Ukrainian hydrometeorological center. Wind on weekends is predicted to be 5-10 m/s, variable directions.
Weather on Saturday 27 May
On Saturday precipitation is not predicted in Volyn, Rivne, Lviv and Ternopil regions. However, it will be cloudy in these regions. In the rest of the territory showers, in some places with thunderstorms.
The air temperature at night throughout the country is expected to be +11…+17 degrees. During the day the air will warm up to +20…+26 degrees.
Weather on Sunday 28 May
On Sunday, the rains will recede from western and central Ukraine, sunny weather will also come here. Precipitation is possible only in the east and south of our state.
The air temperature at night in the west will drop to +5…+7 degrees, in the rest of the territory it will stay at +10…+13, in some places up to +15 degrees. During the day in the central, southern and eastern air will warm up to +20…+23 degrees, in the west it will be a little cooler – +18…+20 degrees.
As GLOBAL HAPPENINGS reported, the weather in June 2023 promises to be hot. Forecasters predict that the average temperature in the first month of summer will be above normal.
Source: Obozrevatel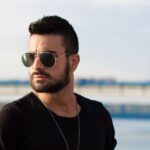 I work as a news website author and mostly cover the opinion section. I have been writing since I was a teenager, and have always enjoyed telling stories. I studied journalism at university and loved every minute of it. After graduating, I decided to move to London and take up a position with a Global Happenings. It has been an incredible experience, learning about all sorts of different cultures and meeting some amazing people. My goal is to continue learning and growing in my career so that I can provide readers with the best possible content.