I never imagined, that one day, hundreds of women would send me (hilarious) messages on Instagram to tell me about what they dubbed "morning cabinet syndrome". Let's say it right away: go to the toilet who wants! And this wouldn't be a subject if these fugues in the little corner didn't occur at strategic moments. "Even my daughter has understood that her father spends a thousand years in the toilet, systematically when it is necessary to manage heaps of things at the same time"says one to me. "Here, it's also twenty minutes as soon as we have to get ready to leave"said another. "I really think it's a male tradition that is passed on from generation to generation"says one of the few men who follow me.
In 2018, a British study confirmed the rose (chamber) pot: men hide in the toilet! Out of a thousand men questioned, 45% admitted that
Source : Nouvelobs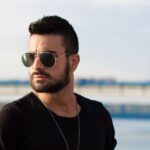 I work as a news website author and mostly cover the opinion section. I have been writing since I was a teenager, and have always enjoyed telling stories. I studied journalism at university and loved every minute of it. After graduating, I decided to move to London and take up a position with a Global Happenings. It has been an incredible experience, learning about all sorts of different cultures and meeting some amazing people. My goal is to continue learning and growing in my career so that I can provide readers with the best possible content.