Impressions of beautiful summer weather can be completely spoiled by mosquitoes. Annoying insects buzz unpleasantly and bite painfully, leaving the skin very itchy. Therefore, mankind comes up with new ways to protect themselves from mosquitoes.
GLOBAL HAPPENINGS has put together some actionable recommendations. They will help even if you don't have access to commercially available chemical repellents.
Mosquito nets are still the best home protection against mosquitoes. They can do more than just block windows from insects. You can hang a bed with a net so that they do not disturb sleep, and curtain a hammock or deck chair installed on the street.
Mosquitoes love cool, damp places, so avoiding these areas is a good idea to reduce your chances of coming into contact with them. Also, do not keep uncovered containers with stagnant water in the yard of a summer house or at home – insects lay their eggs in them. Premises, especially wet ones, need to be ventilated and warmed up by the sun in a timely manner – mosquitoes also do not like its rays.
Lavender, mint or chamomile grown under windows not only smell great. They also repel insects with their fragrance. Therefore, decorating a flower bed with them will be not only pleasant, but also useful.
Anti-mosquito lamps and spirals are a good means of fighting mosquitoes on the street at night. They attract them with their light and then destroy them with repellents or current.
The smell of perfume fragrances is pleasant not only to people, but also to mosquitoes, so after applying toilet water, lotions or fragrant deodorants, you become more attractive to these insects. Therefore, if possible, avoid using them.
If you are planning to buy yourself a repellent, look for products containing diethyltoluamide (DEET), IR3535 or picaridin. These substances, applied to the skin or clothing, repel mosquitoes well.
Previously, GLOBAL HAPPENINGS told how to get rid of flies at home and on the street.
Source: Obozrevatel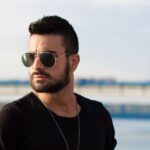 I work as a news website author and mostly cover the opinion section. I have been writing since I was a teenager, and have always enjoyed telling stories. I studied journalism at university and loved every minute of it. After graduating, I decided to move to London and take up a position with a Global Happenings. It has been an incredible experience, learning about all sorts of different cultures and meeting some amazing people. My goal is to continue learning and growing in my career so that I can provide readers with the best possible content.