Virgos are waiting for big changes that will turn their lives upside down. Sagittarians will have a great time in nature.
Tarologist and forecaster Olga Solomka exclusively for AstroOboz has compiled a horoscope for all signs of the zodiac for the weekend of May 27-28. Find out what's waiting for you.
Aries
You will not have a particular desire to somehow sit at home and at least have a little rest, but you want impressions, emotions, contacts, you will need to meet people and do a lot of things, and these will be quite pleasant activities for you.
Taurus
You will work for the common good, and thus you will be able to win the glory of a very responsible and hardworking employee in the eyes of management. In addition, you will be well paid now, so use these days to earn money and raise your authority.
Twins
This weekend you are working hard, and drawing into your orbit several people from your immediate environment. And you will actively work with this friendly company – make something, create, discuss, share ideas.
Cancer
You do not need to run anywhere, so you can safely do your favorite things, with a clear conscience, completely immerse yourself in your own magical world of creativity and hobbies, where you can relax both in body and soul.
a lion
The best rest for you now will be to visit the places of your childhood or youth, where you are well known and where you feel good. In the end, it will not be superfluous to chat with your friends and family.
Virgo
This weekend you may have big changes that will divide life into before and after. Various moves, housewarming, wedding, divorce, completion of important stages and the next beginning of a new life are likely. In a word, it will be fun.
Scales
The previous days were too intense, filled with hard work, and you just need to rehabilitate so as not to completely fall off your feet from fatigue. Therefore, spend the weekend as calmly as possible in order to recover for future exploits.
Scorpion
There will be a lot of physical activity, from which you will have a long rest. Whether you are actively working in the country, or go in for sports, participate in some kind of competition, where you must use all your strength and endurance.
Sagittarius
Ahead is a good relaxing holiday in nature, perhaps in the country, where you will have time to work in the garden and admire the flowers, lie on the grass, take sunbaths, and chat with friends.
Capricorn
It will be a little boring, you don't know what to do with yourself, because everything that you planned to do is suddenly abolished, people reschedule meetings, and you haven't prepared fallback options yet. So you will be bored and just killing time.
Aquarius
Even if you had your own plans for these days, a certain production need may suddenly arise, forget about everything that you planned for yourself there. The main thing – do not forget to remind the management of the days off for this ruined weekend
Fish
Do not sit at home, go to people, go for walks, immerse yourself in the wonderful atmosphere of the holiday, at least find a reason not to stay at home, but to gain vivid impressions that await you on the street.
As GLOBAL HAPPENINGS reported, earlier astrologers told which zodiac signs can be left without money in old age. Mistakes of youth will be very costly.
In addition, astrologers have suggested how to get rich for each sign of the zodiac. According to experts, you can achieve financial well-being if you analyze your mistakes and confidently move towards your goal.
Source: Obozrevatel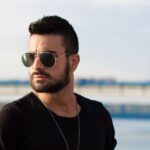 I work as a news website author and mostly cover the opinion section. I have been writing since I was a teenager, and have always enjoyed telling stories. I studied journalism at university and loved every minute of it. After graduating, I decided to move to London and take up a position with a Global Happenings. It has been an incredible experience, learning about all sorts of different cultures and meeting some amazing people. My goal is to continue learning and growing in my career so that I can provide readers with the best possible content.