What risks did Bankovaya fail to take into account and who will be dissatisfied in the first place?
Zelenskiy's program could turn against him. Photo: collage "Today"
President of Ukraine Volodymyr Zelensky promised to pay 1000 hryvnia every Ukrainian who received two doses of the coronavirus vaccine. Although such initiatives have been actively discussed on TV for at least two months, each time the authorities refused to go through the distribution of money. What has changed? Site "Today" found out why the Zelensky team changed their minds and came up with a thousand hryvnia for theaters, sports and tourism.
1000 UAH for vaccines
On Monday, November 15, President Volodymyr Zelenskyy addressed citizens and said that Ukrainians who received two vaccinations against COVID-19 will receive 1,000 hryvnia from the state.
"Everyone who received two vaccinations will be able to receive one thousand hryvnia. Quickly and conveniently through "Diu"… For this money, it will be possible to buy a subscription to a gym or fitness club, visit a cinema, theater, museum, concert or exhibition hall, or buy tickets for domestic air and rail transportation.", – said Zelensky.
According to the president, the program will start on December 19. By the end of the year, about 3 billion hryvnias will be allocated for it. The same number – at the beginning of 2022. Citizens who do not have smartphones with the app "Diya", will be able to get money in a different way, which the authorities will inform about later.
Radutsky and Lyashko were against
It should be noted that former Prime Minister of Ukraine Volodymyr Groisman previously proposed to provide Ukrainians with one-time aid in the amount of UAH 1,000 as a motivation for vaccination against coronavirus.
September 20 on air "Freedom of speech" on the ІCTV channel the politician noted that if compulsory vaccination does not work, then it is necessary to introduce a system of additional motivation for the vaccinated.
"Small funds to provide additional motivation. There is no other option but to vaccinate everyone. But I would suggest – to pay everyone 1000 UAH for vaccination"– said then Groisman.
Vladimir Groysman: "I would suggest – to pay everyone 1000 UAH for vaccination" / Photo: Facebook
He also added that the source of funding could be a tranche of $ 2.7 billion from the International Monetary Fund.
"The money came as a gift for overcoming the effects of the pandemic. So you need to use them for pandemic problems.", – Groysman emphasized.
Then he categorically disagreed with the ex-prime minister. Head of the Verkhovna Rada Committee on National Health and Medical Aid Mikhail Radutsky, who also appeared on the air of the program.
"If the minister asks me whether it is necessary to pay something to a person for being vaccinated, I will fundamentally oppose", – said Radutsky.
According to the people's deputy, the best motivation is to give a person a choice: either an intensive care bed with artificial lung ventilation, or a vaccine that will protect him from illness and prevent infecting others.
Mikhail Radutsky: "I am fundamentally opposed to paying a person for being vaccinated" / Photo: Facebook
October 29 on the air of the program "Savik Schuster's freedom of speech" on the channel "Ukraine" Vladimir Groisman said that he proposed introducing financial incentives for vaccinated Minister of Health Viktor Lyashkobut was also refused.
"I tell him: "Offer this motivation to people. Perhaps they will come and it will be cheaper, they will not need oxygen, they will not die – and thank God"… He says: "No, don't"… Why not? Because they have "there must be self-awareness", – retold the dialogue with Lyashko Groysman.
Victor Lyashko: "Ukrainians must have self-awareness" / Photo: Facebook
Now the government has nevertheless decided to pay Ukrainians for vaccination, and presented this type of motivation as its own "support program for the creative, sports and transport sectors of the economy".
Rejection of the opposition and the crisis of their own ideas
Political scientist Alexandra Reshmedilova notes that in the actions of the authorities there is a tendency to reject the ideas of the opposition.
"The president's team discards such ideas at once, even if they are reasonable. However, attempts to distance themselves from the past have not been successful, since the current government has a crisis of its own ideas. Not knowing how to solve the problem, the country's leadership decided to take advantage of someone else's idea, passing it off as their own initiative.", – is talking "Today" political scientist.
At the same time, the expert notes that Groisman's proposal is not unique either.
"There is a worldwide practice of motivating the population with various bonuses. Among those who are vaccinated, they raffle off cars and apartments, they are offered discounts on education fees, money is allocated for various needs", She explains.
Reshmedilova also says that it was possible to start paying money to the population earlier, and not wait for the end of the year and a lockdown.
Alexandra Reshmedilova: "The authorities have a crisis of their own ideas" / Photo: Facebook
Remaining annual budget
Political scientist Igor Petrenko explains that this issue has been raised now, since there is money left in the budget that needs to be urgently spent before the end of the year.
"They decided to spend them on bonuses for the population. Despite the fact that the number of people infected in Ukraine is decreasing, we must be prepared for a new wave of coronavirus, which means we need to stimulate people to get vaccinated.", – says Petrenko.
Igor Petrenko: "The budget still has money that needs to be urgently spent before the end of the year" / Photo: Facebook
A pandemic could trigger a political crisis
Political scientist Ruslan Bortnik notes that the coronavirus epidemic carries serious political risks.
"The higher the level of morbidity and mortality in Ukraine, the more accusations will sound against the president's team of the impossibility of taking control of the situation with the spread of COVID-19. This can cause a political crisis in the country, to avoid which the government is ready to use any options, and even those offered by former politicians.", – says Bortnik.
What's wrong with Zelensky's program
According to political scientists, the experience of Western countries in introducing financial motivation of the population shows the success of these programs if they are implemented correctly. However, Zelenskiy's program may generate more negativity and trolling among Ukrainians than gratitude and applause.
"The President said that the population will be able to spend this money on gyms, theaters, cinema and travel around the country, thus financial support will receive the creative, sports and transport sectors of the economy. This immediately caused outrage among representatives of other business areas, which suffered from covid no less than the above.", – says Reshmedilova to us.
Ruslan Bortnik notes that the motivation program is more designed for young people than for pensioners. Although on Bankovaya they promised to tell later how to get "bonus" without Internet.
"Gadget users are young people and middle-aged people. Seniors do not have smartphones and "Dii", He says.
"Retirees are unlikely to buy a gym membership or go to the cinema. They would be happy to spend this thousand to pay for the communal apartment.", – adds Reshmedilova.
Ruslan Bortnik: "The motivation program is geared more towards young people than retirees" / Photo: Facebook
How money can be used
As explained Press Secretary of the President of Ukraine Sergey Nikiforov, money really cannot be spent on any needs.
"We can say that this is not cash. This will be a specific voucher or certificate, or a deposit – call it what you want – for a list of goods and services. An exhaustive list will be announced shortly, but these are culture, travel and sports summarized. Therefore, there is a third plus from the program – the encouragement of the cultural and sports development of Ukrainians", – he wrote on Facebook.
Nikiforov also stressed that the president's initiative is a large-scale (several billion hryvnia) business support program.
"It's just that money is given indirectly through consumers. Thus, the government, firstly, demonstrates gratitude to people who have decided to get vaccinated, and encourages those who are still hesitant, and, secondly, it helps precisely those entrepreneurs who have suffered the most from quarantine restrictions.", – said the speaker of Zelensky.
Sergey Nikiforov: "The President's Initiative is a massive business support program" / Photo: Wikipedia
"Vovina thousand" could be a trap for Zelensky
According to political analysts, Zelensky's initiative may turn against him.
"Vovina thousand" can drive Zelenskiy into a trap. The resource is limited, the money will quickly run out, and the people will wait for the president to go out onto the balcony and "sprinkle candy for everyone" in the form of new financial incentives for the following problems in the country. When the generosity fair closes, it will cause negativity in a society accustomed to receiving money from the president.", – says Reshmedilova.
Zelensky's initiative may turn against him. Photo: AR
We will remind, on November 14 in Ukraine confirmed COVID-19 in 10 802 more people… Among them there are 764 children and 132 health workers. Also, over the past day, 2,798 people were hospitalized, 442 died, 11,219 recovered.
Previous site "Today" reported that in Ukraine over the past week, more than 140 thousand new cases of coronavirus were recorded. Due to this, we have failed results of the week.
.

Source From: Segodnya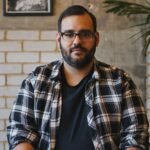 I am an author at Global happenings and I mostly cover automobile news. In my time working in the automotive industry, I have developed a keen interest in the latest developments and trends. My writing skills have also allowed me to share my knowledge with others through articles and blog posts.