Take your time to dispose of your broken glass toy – it can be refurbished or even restored.
What can be done with broken Christmas tree decorations / Photo: Collage: Today
With the approaching New Year's time, it's time to think about the festive decor. Earlier, we already talked about how to decorate a Christmas tree for the New Year 2022 and how to make edible Christmas tree decorations.
Many people love traditional glass Christmas tree balls, figurines and other decorations. But for all their beauty and originality, they have a flaw – glass is very fragile and breaks frequently
… And getting jewelry out of the box, you can be disappointed to find one or two, or even more losses.
Don't throw away your broken toy. If she is beloved, beautiful or dear as a memory, and you're sorry to part with her
, you can try to restore it or use it to make other New Year's decorations. And we will show you a few life hacks that you can do with them.
How to use broken Christmas tree toys: life hacks
How to use broken Christmas tree toys / Photo: screenshot from YouTube / My DIY life
If the toy did not break completely, for example, a small piece fell off from it, then you can carefully seal the hole with epoxy glue
or super glue. It is better to first seal the large hole with a crumpled paper towel so that the glue does not fall inside, and glue the large broken parts. Rotate the toy so that the glue hardens and takes the correct shape. Then leave to dry completely and paint the toy with acrylic paints, nail polish, rub and glitter.
How to use broken Christmas toys / Photo: pinterest
Another option for restoring a Christmas tree toy is not restoration, but error concealment
, holes and scuffs. If you want to update an old broken toy, you can repaint it, add sparkles and beads, and decorate the holes with snow wool, applique, ribbons, bows, satin flowers, other accessories and tinsel.
How to use broken Christmas toys / Photo: pinterest
If it is difficult to restore a broken toy, and it cannot be hung on the tree in its original form, then it can be used as element for New Year's decor
… For example, make a wreath, decorate a candlestick or basket, make a hanging composition on the wall, etc. To do this, you need to unfold and secure the toy with its whole side, and, on the contrary, hide the battered side from sight.
How to use broken Christmas toys / Photo: pinterest
And finally, toys that have fallen to pieces and cannot be restored will be useful to you for creating new Christmas tree decorations
… Place them between sheets of thick paper and gently walk with a hammer or rolling pin to grind them into glitter. On dull or annoying Christmas balls that require renewal, cones, candles, or simply cut out cardboard figures, apply glue and sprinkle with shiny glass chips. But be very careful not to cut yourself.
How to use broken Christmas toys / Photo: pinterest
Much safer to use bright but sharp sparkles from crashed toys not outside, but inside jewelry
… Take transparent Christmas balls or a glass jar, build an interesting composition inside, or simply grease with glue and fill with broken glass – you get an original New Year's decor.
Earlier, we talked about how to appease the Tiger so that the New Year 2022 is successful and happy.
.

Source From: Segodnya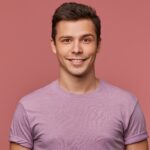 As an entertainment author with over 7 years of experience, I bring a diverse background to my writing. I have a proven track record in the journalism industry. My expertise extends beyond writing, as I have experience producing video content for websites and social media platforms, offering a well-rounded perspective on the entertainment world