You can thank people for good deeds, deeds and just like that for what they are, every day, and not just on holidays.
International Thank You Day: thematic pictures, bright cards and congratulations / Photo: Collage: Today
Today, January 11, the most grateful holiday is celebrated in the world – International Day of "thank you
… This is an occasion to say gratitude to all those who surround you with warmth and care, attention and kindness, or simply are in your life, which makes it brighter, sunnier and better.
We have collected spectacular pictures and postcards with kind words for you. thanks and appreciation
relatives, friends, relatives and loved ones, colleagues, boss, doctor, teacher and everyone who does good to others.
Spectacular, funny, cute and kind pictures on Thanks Day
International Thank You Day: Bright Greeting Cards and Pictures / Photo: pinterest
***
Say thank you before bed
For having a home
For the fact that there is something to eat,
For that, there is where to sit.
It takes eyes to see the light
And hearing to hear voices
Eyes in place, there is hearing,
Say thanks for not being deaf.
Thanks also to two legs
That they go everywhere, here and there.
There are people who live without them.
Well, lucky you are quiet?
I agree that there is a mess
That a lot is wrong in life
But still, you think, suspension,
Appreciate what is here and now!
And before you go to bed
Into your cozy bed
Remember, my friend, about one thing
Say thanks before bed.
Thanks! Beautiful cards and pictures / Photo: pinterest
***
In gratitude
Accept the wish
Good health
And universal recognition,
Wellbeing,
Success and prosperity,
And so that everyone
Life was smooth!
Thanks day: funny cards and pictures / Photo: pinterest
***
Thank you for everything
For kindness and generosity of heart!
Because you always carry the light,
For the joy of words, advice value.
Let the words of thanks
Mine fly to you sooner
And let their good word
It will warm you with its warmth!
Thank You Cards / Photo: pinterest
***
For a kind heart, attention
Thank you I say to you,
For generosity, love, understanding
Thank you with all my heart.
Thank you mom greeting card / Photo: pinterest
***
For your help and attention
Thank you sincerely.
Thank you for your understanding,
I will keep it in my heart.
For your good aspirations
Let fate thank you.
Always and everywhere, no doubt
Good luck please!
Happy Thanksgiving Pictures / Photo: pinterest
Previously, we published a calendar of weekends and holidays in January 2022 in Ukraine.
.

Source From: Segodnya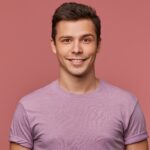 As an entertainment author with over 7 years of experience, I bring a diverse background to my writing. I have a proven track record in the journalism industry. My expertise extends beyond writing, as I have experience producing video content for websites and social media platforms, offering a well-rounded perspective on the entertainment world